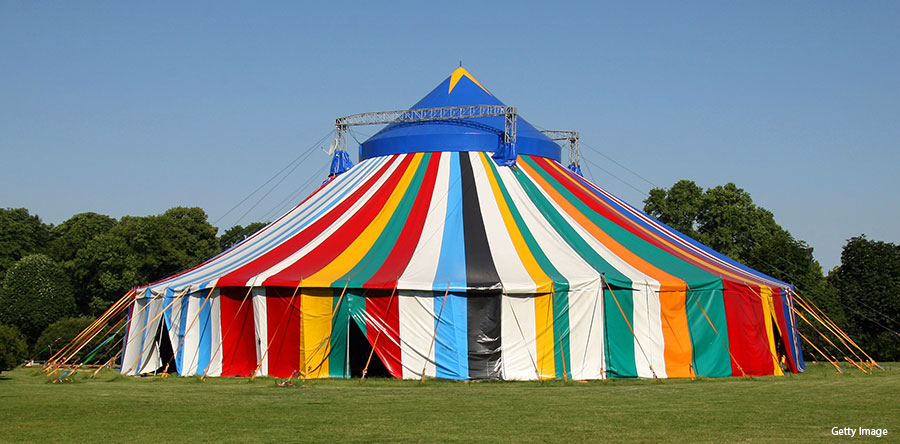 As I feared in last year's Editor's Column, this past year has seen one crisis merge into successive crises, making our waking lives a nightmarish fever dream. Just when we thought we were emerging from COVID-19, we ran headlong into the "tripledemic" that struck not only children but also adults directly and indirectly.1 Among these events has been the curtailing of women's rights in the Dobbs v. Jackson SCOTUS decision, myriad natural disasters, the behavioral health crisis, and the relentless toll of gun violence. This has all occurred against the backdrop of an aging population, a shrinking health care workforce,2 unexpected shortages in formula and common medications,3 and a global economic downturn triggered by a deranged despot's campaign to eradicate a neighboring country. Yet these catastrophes have distracted us from a much greater disaster for which we are dead-set aimed—the collapse of health care in this country. 
As a recent Jan. 10, 2023, Time magazine article by Drs. Glatter and Papadakos state chillingly, a drumbeat of urban and rural health care facilities are closing due to massive financial losses.4 Lumbering hospitals and health systems have fallen prey to a pack of debilitating forces that have pulled them into insolvency and oblivion.5 These include, to name a few, the COVID-19 pandemic and the resulting temporary loss of lucrative elective procedures, the rise of locum tenens nurses and other health care workers commanding compensation multiples higher than their salaried colleagues, and inadequate reimbursements from commercial and government payors.6
The solutions that will save our health care system from ruin will need to be manifold, but one thing is certain—the big tent of health care must get bigger if we are to emerge from this crisis. Spreading the stakes and raising the poles will require a more inclusive workforce strategy at every level in both inpatient and outpatient settings. Let's first consider our openings to improve employment opportunities for international medical graduate (IMG) physicians in the U.S.
Our health system desperately needs more qualified physicians, and we need to support efforts to integrate IMGs into our health system quickly and effectively. Reducing the backlog of green cards for physicians and nurses is a first step. Still, we also need to reduce the regulations limiting H-1B visa holders to one place of employment, hampering their ability to respond to disasters or pandemics. There have been efforts to improve the chances of IMGs staying and being employed in the U.S., such as the augmenting of the Conrad 30 Waiver Program, which allows physicians completing residency on a J-1 waiver to stay in the U.S. if they practice in underserved areas. This program has been hampered by an arbitrary limit on the waivers for each state (30), which have not been changed in decades. A bill designed to recapture 15,000 unused employment-based physician immigrant visas and 25,000 unused employment-based nurse immigrant visas, the Healthcare Worker Resilience Act, has bipartisan support but has not moved forward.7
Within the U.S. medical-school system, the increase in graduates has not kept pace with the ballooning needs of an aging population. The Association of American Medical Colleges recommended in 2006 that medical schools increase new enrollments by 30% in 2015, but that target was not reached until 2018.8 Medical school graduates face a pool of residency positions that also hasn't kept pace with population needs. Not only do we need to support efforts to increase medical school enrollments and residency positions, but these efforts also need to focus on medical schools associated with historically black colleges or universities. Recently, Meharry Medical College in Nashville, Tenn., was placed on probationary status by the Liaison Committee on Medical Education after an onsite survey revealed a "need for some infrastructure updates and additional educational and financial resources for students." But these shortcomings are symptomatic of the lack of governmental support given to historically black colleges or universities in general9 and specifically for their associated medical schools.10
Further efforts to expand the "big tent" of medicine will also require efforts to support LGBTQIA+ providers, who routinely face microaggressions from patients and colleagues.11 We need to attempt to mitigate this through active allyship and mentorship.12 We also need to continue celebrating, supporting, and providing mentorship to women in medicine, who now make up the majority of U.S. medical students but continue to be underrepresented in leadership positions.13 Hospital medicine groups should also recognize advanced practice providers as vital to having a well-staffed and well-trained group but also adhere to best practices in their integration into hospitalist groups.14
While the challenges health care currently faces are daunting, hospital medicine remains a vanguard in addressing and overcoming these issues. The Hospitalist will continue to highlight the efforts of hospitalists at all levels and in all settings to provide high-quality, patient-centric, and inclusive care while ensuring that the providers are likewise given the support, mentorship, and education they need to succeed. 
Dr. Chang is a pediatric and adult hospitalist at Baystate Medical Center and Baystate Children's Hospital, Springfield, Mass., associate professor of pediatrics at the University of Massachusetts Medical School Baystate, chief of pediatric hospital medicine and vice-chair for clinical affairs at Baystate Children's Hospital, and physician editor of The Hospitalist.
References
Walker AS. Just how bad is the 'tripledemic'? The New York Times website. Published December 16, 2022. Accessed February 3, 2023. https://www.nytimes.com/interactive/2022/12/16/us/covid-flu-rsv-tripledemic-data.html
Cutler DM. Health workforce issues more conspicuous after onset of COVID-19. JAMA Health Forum. 2022;3(12):e225256. doi:10.1001/jamahealthforum.2022.5256
Grose J. Why kids' medication shortages aren't going away. The New York Times website. https://www.nytimes.com/2023/01/18/opinion/medication-shortages.html. Published January 18 ,2023. Accessed February 3, 2023.
Glatter R, Papadakos P. The coming collapse of the U.S. health care system. Time website. https://time.com/6246045/collapse-us-health-care-system/. Published January 10, 2023. Accessed Februrary 3, 2023.
Collins T. Hospital closures pose challenges to care. The Hospitalist website. https://www.the-hospitalist.org/hospitalist/article/33544/pediatrics/hospital-closures-pose-challenges-to-care/. Published November 1, 2022. Accessed February 23, 2023.
American Hospital Association. Rural hospital closures threaten access. American Hospital Association website. https://www.aha.org/system/files/media/file/2022/09/rural-hospital-closures-threaten-access-report.pdf. Published September, 2022. Accessed February 3, 2023.
Odeti S. Guest editorial: flawed regulations keep IMG sidelines in pandemic. AAFP News website. https://www.aafp.org/news/opinion/20200604guested-imgs.html. Published June 4, 2020. Accessed February 3, 2023.
Boyle P. Medical school enrollments grow, but residency slots haven't kept pace. AAMC News website. https://www.aamc.org/news-insights/medical-school-enrollments-grow-residency-slots-haven-t-kept-pace. Published September 3, 2020. Accessed February 3, 2023.
Adams S, Tucker H. How America cheated its Black colleges. Forbes website. https://www.forbes.com/sites/susanadams/2022/02/01/for-hbcus-cheated-out-of-billions-bomb-threats-are-latest-indignity/. Published February 1, 2022. Accessed February 3, 2023.
Campbell KM, et al. Projected estimates of African American medical graduates of closed historically Black medical schools. JAMA Netw Open. 2020;3(8):e2015220. doi:10.1001/jamanetworkopen.2020.15220.
Dimant OE, et al. Experiences of transgender and gender nonbinary medical students and physicians. Transgend Health. 2019;4(1):209-216.
Westafer LM, et al. Experiences of transgender and gender expansive physicians. JAMA Netw Open. 2022;5(6):e2219791. doi:10.1001/jamanetworkopen.2022.19791.
Herzke C, et al. Gender issues in academic hospital medicine: a national survey of hospitalist leaders. J Gen Intern Med. Jun 2020;35(6):1641-1646.
Cardin T. Work the program for NP/PAs, and the program will work. The Hospitalist website. https://www.the-hospitalist.org/hospitalist/article/217172/leadership-training/work-program-np/pas-and-program-will-work. Published February 12, 2020. Accessed February 3, 2023.