SHM's implementation tool kits provide hospitalists the information and tools they need to lead quality improvement projects on specific clinical topics, including two recent releases focused on anemia and congestive heart failure.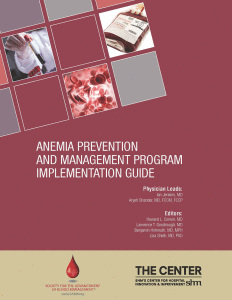 One third of the world's population suffers from anemia, and SHM's Center for Hospital Innovation and Improvement recently released a tool kit to improve outcomes by providing a framework for hospital-based anemia management quality improvement projects. It reviews each step of the process from forming a multidisciplinary team, obtaining institutional support, assessing baseline performance, and defining key metrics to implementing changes and monitoring their effects, with a focus on blood transfusion best practices.
Such projects can be expected to improve patient outcomes, improve the utilization of scarce resources such as allogeneic blood, and decrease transfusion-related adverse events, enabling hospitals to provide a better quality of care at a lower cost. In today's competitive healthcare environment, these are quality gains and cost savings that hospitals cannot afford to miss.
Another recent release from the center, the congestive heart failure implementation guide, reviews methods to optimize heart failure care during and after hospital admission episodes. Congestive heart failure is responsible for 11 million physician visits annually and more hospitalizations than all forms of cancer combined.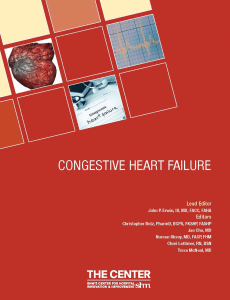 Other recently added tool kits cover COPD, glycemic control, opioid monitoring, delirium, and pain management.
For more information on these tool kits and how the Center for Hospital Innovation and Improvement can share its proven best practices with your hospital, visit www.hospitalmedicine.org/CenterTJ16.