The story: Benton says her PA training, including mentorship from Edwin Lopez, placed a strong emphasis on helping students develop leadership skills and interests.
"While I was working in nephrology, my supervising physician mentored me and encouraged me to move forward with my education," she says. Along the way, she participated in a yearlong executive-education program and taught at the University of Texas McCombs School of Business. "Right off, it was not easy because while people saw me as a very strong, very confident provider, they didn't see me as an administrator. When I worked with administrators, they were speaking a different language. I'd speak medicine, and they'd speak administration. It took a while to learn how to communicate with them."
She says non-physician professionals traditionally have reported up through a physician and "never had their own voice. … Now that we have our leadership ladder here, it's still new to some administrators," she says. "I want to make sure PAs are part of the solution to high-quality healthcare.
"When I'm at the leadership table, we're working together. The physicians respect my opinion, giving me the opportunity to interact like anyone else at the table."
Catherine Boyd, MS, PA-C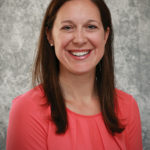 Director of clinical operations, Essex Inpatient Physicians, Boxford, Mass.
Workplace: Essex is a private hospitalist group founded in 2007 by James Tollman, MD, FHM, who remains its CEO. It has 34 clinical members, including 16 physicians, 12 PAs, and six NPs. It began providing hospitalist medical care to several hospitals on Massachusetts' North Shore under contract, then to a psychiatric hospital and a detox treatment center. In recent years, it has expanded into the post-acute arena, providing coverage to 14 SNFs, which now constitute the majority of its business. It also is active with two accountable-care organization networks.
Background: After three years as a respiratory therapist, Boyd enrolled in a PA program at Massachusetts College of Pharmacy and Health Sciences. After graduating in 2005, she worked as a hospitalist and intensivist, including as team leader for the medical emergency team at Lahey Health & Medical Center in Burlington, Mass., and in the PACE (Program of All-Inclusive Care for the Elderly) Internal Medical Department with Partners HealthCare until mid-2014, when she was invited to join Essex.
Responsibilities: "This job is not one thing; I dabble in everything," says Boyd, who describes herself as the group's chief operating officer for professional affairs. "I provide direct supervision to our PAs and NPs but also to our independent contractors, including moonlighting physicians. And I help to supervise the full-time physicians."
She works on system issues, on-site training and mentorship, and implementation of a new electronic health record (EHR) and charge capture system while trying to improve bed flow and quality and decrease clinicians' job frustrations. She also monitors developments in Medicare regulations.
"I check in with every one of our full-time providers weekly, and I try to offset some of the minutiae of their workday so that they can focus on their patients," she explains. "Dr. Tollman and I feel that we bring a healthy work-lifestyle balance to the group. We encourage that in our staff. If they are happy in their jobs, it makes quality of care better."
Boyd also maintains a clinical practice as a hospitalist, with her clinical duties flexing up and down based on patient demand and management needs.
The story: When Boyd was a respiratory therapist at a small community hospital, she worked one-on-one with a physician assistant who inspired her to change careers.
"I really liked what she did. As a PA, I worked to broaden my skill set on a critical care service for seven years," she says. "But then my two kids got older and I wanted a more flexible schedule. Dr. Tollman came across my résumé when he was looking for a clinician to run operations for Essex."