The story: Lopez credits his current position to Joe Wilczek, a visionary CEO who came to the health system 18 years ago and retired in 2015.
"Joe and Franciscan's chief medical officer and system director of hospital medicine came to me and said, 'We'd like you to go over there and see what you can do at St. Elizabeth.' There was a definite mandate, with markers they wanted me to reach. They said, 'If you succeed, we will build you a new hospital building.'"
The new building opened in 2012.
Lopez says he has spent much of his career in quiet oblivion.
"It took five or six years here before people started noticing that our quality and performance were among the highest in the system," he says. "For my entire 33-year career in medicine, I was never driven by the money. I grew up believing in service and got into medicine to make a difference, to leave a place better than I found it."
He occasionally fields questions about his role as a PA group leader, which he tries to overcome by building trust, just as he overcame initial resistance to the hospital medicine program at St. Elizabeth from community physicians.
"I am very clear, we as a team are very clear, that we're all worker bees here. We build strong relationships. We consider ourselves family," he says. "When family issues come up, we need to sit down and talk about them, even when it may be uncomfortable."
Laurie Benton, RN, MPAS, PhD, PA-C, DFAAPA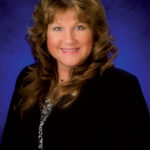 System director of advanced practice professionals (APPs), Baylor Scott & White Health, Dallas; medical/surgical hospitalist, Scott & White Memorial Hospital, Temple, Texas.
Workplace: Baylor Scott & White Health is the largest nonprofit health system in Texas, with 46 hospitals and 500 multispecialty clinics. Scott & White Memorial Hospital is a 636-bed specialty care and teaching hospital. Its hospital medicine program includes 40 physicians and 34 NP/PAs caring for an average daily census of 240 patients. They cover an observation service, consult service, and long-term acute-care service.
Background: Benton has a PhD in health administration. She has practiced hospital medicine at Scott & White Memorial Hospital since 2000 and before that at Emanuel Hospital in Portland, Ore. Currently an orthopedic hospitalist PA, she has worked in cardiothoracic surgery, critical care, and nephrology settings.
She became the system director for APPs in September 2013. In that role, she leads and represents 428 APPs, including hospitalist, intensivist, and cardiology PAs, in the system's 26-hospital Central Region. She sits on the board of directors of the American Academy of Physician Assistants and has been on workforce committees for the National Commission on Certification of Physician Assistants and on the CME committee of the National Kidney Foundation.
Responsibilities: Benton coordinates everything, including PAs, advanced practice nurses, and nurse anesthetists, in settings across the healthcare continuum.
"I was appointed by our hospital medicine board and administration to be the APP leader. I report to the chief medical officer," she says. "But I still see patients; it's my passion. I'm not ready to give it up completely."
Benton's schedule includes two 10-hour clinical shifts per week. The other three days she works on administrative tasks. She attends board meetings as well as regular meetings with the system's top executives and officers, including the chair of the board and the senior vice president for medical affairs.
"I have a seat on staff credentialing, benefits, and compensation committees, and I'm part of continuing medical education and disaster planning. Pretty much any of the committees we have here, I'm invited to be on," she says. "I make sure I'm up-to-date on all of the new regulations and have information on any policies that have to do with APPs."