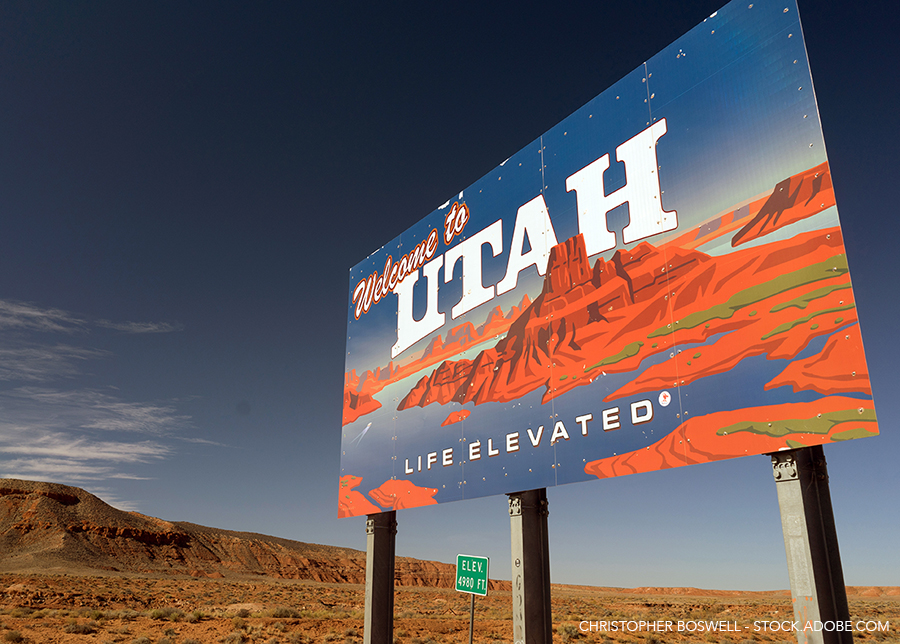 For many SHM chapters nationwide, leadership through the COVID-19 pandemic paved the way for chapter growth and progress post-pandemic.
But what if a chapter used 2020 not as a bridge to success, but as a pivot?
Well, then they'd be the Utah chapter led by chapter president Linda Venner, MD, FACP, FHM, who ran unopposed to lead the Beehive State chapter. She was sworn in at Converge 2020, along with a new slate of chapter officers who have sought to put the chapter on a new path.
"We developed a chapter motto with our new leaders," said Dr. Venner, a hospitalist with Intermountain Healthcare in Salt Lake City. "It was, 'Moving forward with a wildly inclusive culture and a can-do attitude.' And that's really how we shaped our new chapter. We knew we could tackle anything. When it came to membership drives or putting together high-quality and high-value talks for our hospitalist physicians, APPs, hospitalist coordinator nurses, and managers. We thought the whole culture of hospitalist medicine should be invited to our meetings."
Well, it worked.
Last year, Utah earned both a Chapter Exemplary Award and a Platinum Chapter Excellence Award. The path to those honorariums, like it usually is, is paved with hard work. put on successful events."
Dr. Venner adds that setting formal meetings was a key idea, as was taking advantage of the resources, workflows, and expertise already available at the national level.
"Our action item list is ginormous, and we do it with joy and purpose," Dr. Venner said. "And we really lean very heavily on our national SHM leader-mentors, and our district chairs, to help us navigate relationships with exhibitors and work with the SHM strategy team to get (continuing medical education programs) together."
Dr. Venner says she owes a debt of gratitude to the prior leadership of the Utah chapter.
"Hospitalists stepped up like no other time in the history of hospital medicine and came together and managed through the COVID-19 pandemic in innovative and collaborative and fresh ways with a can-do attitude," she said. "The pandemic really cemented the bond of hospitalists really across the nation. I would say, as we came out of COVID-19, we wanted to connect. We were inspired by each other."
And that wave of motivation is how the new leadership board came to be. The chapter's president-elect is Chelsey Wells, MD; Mike Pirozzi, MD, is the outreach coordinator; Matt Fabiszak, DO, is the secretary. Dr. Venner also moved quickly to add four new board positions: treasurer Monique Mahlum MD, FHM; advanced practice practitioner director Krystal Porter; and two membership directors, Michelle Regruto MD, and Anne Perry, MD.
Dr. Venner is just as proud of her new leadership board as she is complimentary of its predecessors.
"We were not just adjusting to our SHM leadership roles, but each of us also had new, elevated professional roles," she said. "And we were emerging from the crucible of the COVID-19 pandemic with new, stronger shape and structure for caring for patients, and a new ability to pivot while maintaining clinical excellence. And we expanded our professional relationships across the state, independent of healthcare systems and hospitals.
"We are hospitalists, all in and all together. But we also re-casted our humanity, and a clear understanding of our fallibility. We came out with a desire to connect, to share joy and purpose, and to pick each other up. In this spirit, we defined our mission."
Moving forward, Dr. Venner wants to boost membership and drive engagement. She defines that as engagement with new and diverse members—with diversity meaning geography, job title, in-person versus virtual, professionals versus students, and race and ethnicity, among other things. The chapter has worked with Black Physicians of Utah, is organizing a regional meeting in concert with Civic Health Month, and is hosting a speaker to promote VOT-ER, a movement to offer voter registration via routine health care maintenance.
All of the initiatives are aimed at giving hospitalists and others in the hospital medicine sphere a sense of connection and community.
"Hospitalists and hospitalist groups have a commitment to their patients, they have a commitment to their hospital, and they have a commitment to each other," Dr. Venner said. "That really is sort of the tie that binds. But there are bigger themes that affect all hospitalists. Around their own financial planning, their own well-being, and also learning. The things we share in common are our clinical learning and how we apply that within our hospitals. That's not hospital-to-hospital specific…there's a value to having a community and making face-to-face connections." 
Richard Quinn is a freelance writer in New Jersey.