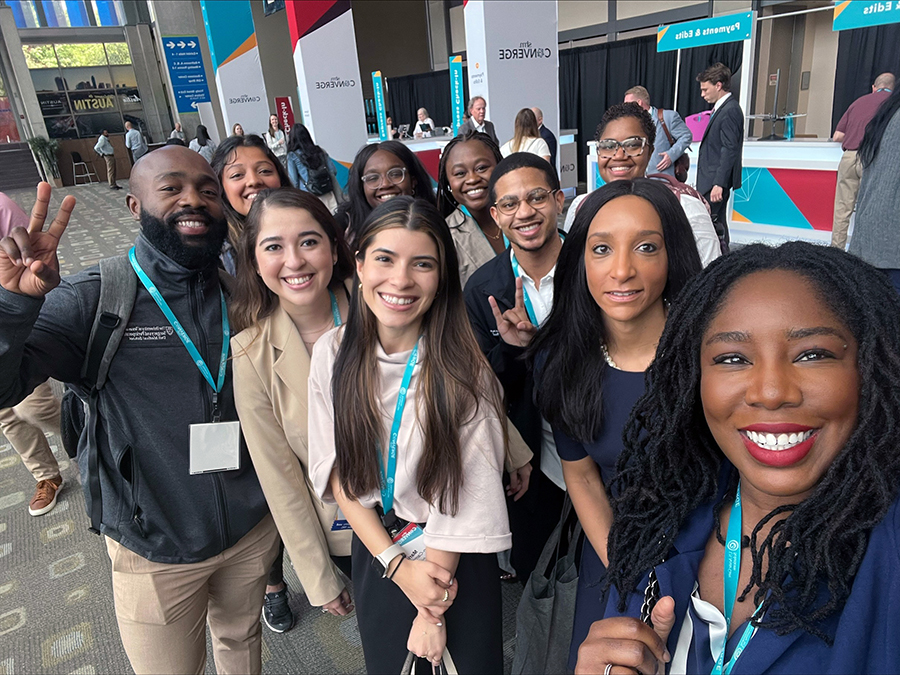 I've wanted to be a doctor for as long as I can remember. I wasn't sure how to get there, and as an inquisitive child, I had a lot of questions. "Is it hard to be a doctor?" "How much is medical school?" "How can I find a mentor?"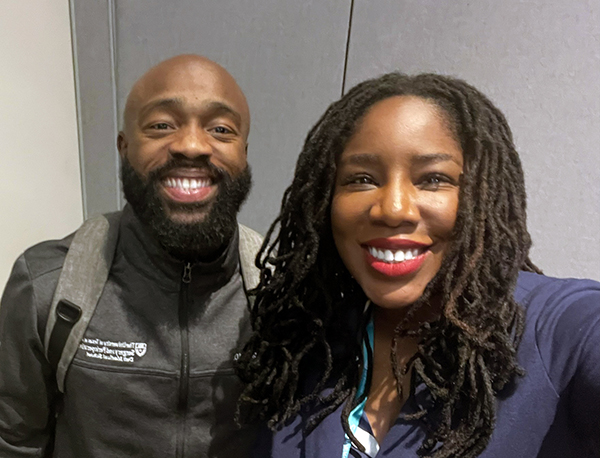 Black physicians represent 5% of all U.S. physicians.1 This number has not increased since 1978. The number of Black male physicians has declined despite increased enrollment in colleges and universities. To increase these numbers, as well as those of Indigenous, Latino, and LGBTQIA+ physicians, we must be intentional. We must be creative and make this work a priority.
SHM asked itself a few important questions. "What are our priorities in diversity, equity, and inclusion?" "How can we create sustainable solutions?" In response, a diversity, equity, and inclusion (DEI) task force was formed which included members of the SHM DEI special interest group as well as other motivated SHM leaders. Our task force evolved into a committee that crafted a longitudinal plan to do this work and help us find our answers.
One of the DEI committee's priorities is to help medicine reflect the communities we serve. We sought to do this by being the mentors we wished we had when we were younger. We all recall the village that helped us become the physicians we are today. We all need to be a part of that village for someone else. To that end, I'm proud to say we hosted our second annual SHM Village Day at SHM Converge in March.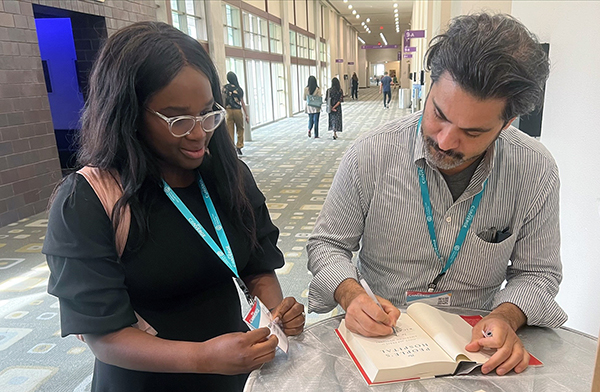 Many times, it has been said that it takes a village to accomplish many things. It still rings true. Indeed, it takes a village to become a doctor, whether it comes as the support of an advisor or professor, or as help from a faculty physician who taught you how to improve your presentation for rounds. It might have been the nurse who helped you as a new intern or the environmental services staff member who encouraged you to keep going on a rough day. Members of our village are present at various points of our path.
It has been my intention, along with those of my fellow SHM DEI committee members, to help create this sense of extended community in the lives of URiM (underrepresented in medicine) medical students and residents. They may have an interest in other medical fields, but they will always have a village among SHM members.
One of the joys of hospital medicine is how we engage so many subspecialties. Our annual SHM Village Day at Converge is a day where URiM learners at various stages of their path to medicine spend half a day with members of SHM in each city where we hold our annual conference. We engage and partner locally with organizations and medical schools to invite residents and medical students and provide a meaningful day at Converge. Erasing barriers to medical education includes addressing financial barriers, and that's why SHM offers an annual DEI scholarship (made possible by keystone sponsor, Vituity) to a URiM U.S. medical student who's interested in hospital medicine. Now that is moving with intention!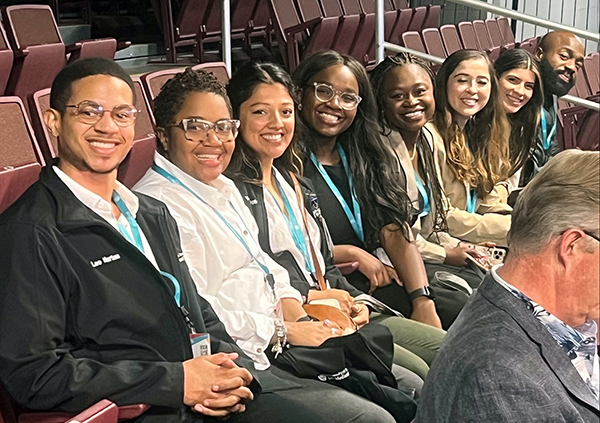 Society memberships and conferences are expensive for learners. The cost alone can be a deterrent, so we decided to make SHM Converge registration free for these learners. Hospital medicine is still young. The challenge a hospitalist may face when participating in national efforts to create and strengthen the URiM pipeline is helping learners understand who we are and what we do. This allows us to share the possibilities of hospital medicine and how one can craft a very specific career in global health, health policy, medical education, quality improvement, pediatric hospital medicine, DEI, and so much more. We also delight in helping learners connect with our vast network of colleagues in other fields.
Often, we are excited to engage the next generation of physicians but feel stifled by the time constraints of busy clinic days, hospital rounds, and family responsibilities. Converge offers a great opportunity to bring together physicians and learners for direct interaction and allows us to build a mentorship network in every city where we host our annual national meeting. Everyone wins!
We hosted the first SHM Village at Converge 2022 in Nashville, Tenn. Nashville is home to several historically Black colleges and universities including Meharry Medical College, Fisk University, and Tennessee State University. The conference was less than seven minutes away from Meharry, where there were medical students with an interest in internal medicine, pediatrics, surgery, and internal medicine-psychiatry.
I contacted the chapter president of the Student National Medical Association at Meharry. She helped me place an all-call to medical students who might be interested in attending Converge for a half-day. We offered spaces on a first-come, first-served basis and were able to connect with seven interested second-, third-, and fourth-year medical students.
To my surprise, the students responded within 48 hours of the all-call. Students who were not very familiar with hospital medicine went to the SHM page link embedded in the invitation. They learned more about SHM and the opportunity of free membership for medical students. Their itinerary consisted of five hours of meaningful activity so as not to interrupt their entire day.
SHM chief of staff Jenna Goldberg and I created a sense of connection with the learners through the consistent communication leading up to Converge. We were excited to meet one another amid the vibrant energy of the Nashville conference. One can't go wrong with SHM swag bags and lunch in the large dining area. Amid the buzz, we aimed to break bread with one another and discuss our individual paths to medicine. We were able to get to know one another and had an in-depth conversation about health equity and the need for more Black physicians with various lived experiences.
I expressed my gratitude for Meharry's legacy as a Tennessee State University graduate and the thousands of Black physicians that it had produced since 1872. It also produced one of my amazing mentors, Dr. Kimberly Manning, a professor of medicine and associate vice chair of diversity, equity, and inclusion in the department of medicine at Emory University School of Medicine in Atlanta, and the recipient of the inaugural Excellence in Diversity Leadership award in 2020.
We attended the session "Protecting Our Patients and Trainees From Physician Unconscious Bias." They enjoyed the session because it helped them further build a lexicon around this topic and empowered them to further verbalize their lived experiences or be an upstander for patients and colleagues.
We ended the day with me moderating a roundtable with leaders in hospital medicine including Dr. Eric Howell, SHM's CEO; Jenna Goldstein; Dr. Dan Dressler, professor of medicine and director of internal medicine teaching services at Emory University School of Medicine; Dr. Emily Malin, assistant professor of medicine at the University of Arizona College of Medicine, Phoenix, Ariz., and the director of the academic hospitalist service at Banner–University Medical Center Phoenix; and Dr. Amira del Pino-Jones, associate professor, division of hospital medicine, and associate dean for diversity, equity, and inclusion at the University of Colorado School of Medicine in Aurora, Colo. We asked the students to share stories about their "why," which is what keeps them going on their path to medicine even when things get tough. Each of us gave direct support and feedback and even shared our journey. We had some laughs as well as a heartfelt conversation. We may have walked into the room as strangers, but we left as a village.
The students commented that they felt that our intentions were authentic and that meant the world to us because they were. We didn't stop there! I hosted several one-on-one follow-up meetings via Zoom to further discuss their goals and questions about medicine. We were able to share the opportunity for students to apply for a hospital-medicine away sub internship at many programs, including a rotation at Johns Hopkins School of Medicine in Baltimore. Guess what? One of our fourth-year medical students, Idris Kosoko, applied for and was accepted to the external rotation! It was a success. He learned a lot and made a few long-lasting connections. During this most recent match cycle, he matched to the internal medicine residency at Johns Hopkins!
We continued with three optional group check-ins where we asked the students how we could best serve their needs. This was important to us as we wanted to create a mentorship partnership with their direct input. The first two check-ins were with our chief of staff, the chair of our DEI committee, and me. The third check-in was a session of mini-mock interviews with SHM members who are national leaders in medical education. The students were matched with their subspecialty of interest. The mock interview included feedback. We found it important to continue to have a presence during their matriculation so that when the opportunity for mentorship presented itself at various stages, we could be an additional resource. I continue to mentor a few of the students, and it has been an amazing experience. They help me pay it forward as we group-mentor URiM students in undergraduate programs at institutions such as the Xavier University of Louisiana in New Orleans. A true pipeline. A true village.
This year, at SHM Converge 2023 in Austin, Texas, we expanded our village and joined forces with Dr. Ryan Sutton, assistant dean of diversity, equity, and inclusion at Dell Seton Medical School at the University of Texas- Austin. The students and residents were from diverse backgrounds such as Latino, Black, Indigenous, and LGBTQIA+.
We were excited and grateful for this opportunity, and we won't stop there. We will continue to build bonds and offer optional sessions throughout the year that can help these learners move forward on their paths to medicine. It's a wonderful time to be a part of an organization that believes in true partnership and innovation. We will continue the work to diversify not only hospital medicine but medicine at large. I am excited about the future of SHM Village, and I am grateful to our DEI committee for the continued excitement and support for this effort.
Dr. Ajala is an assistant professor of medicine at Emory University School of Medicine in Atlanta, where she is core faculty for J. Willis Hurst Internal Medicine Residency and co-director of the education council for Emory Division of Hospital Medicine, assistant site director of education at Grady Memorial Hospital in Atlanta, and chair of SHM's Global Hospital Medicine Special Interest Group.
Reference
Diversity in medicine: facts and figures 2019. Association of American Medical Colleges website. https://www.aamc.org/data-reports/workforce/interactive-data/figure-18-percentage-all-active-physicians-race/ethnicity-2018. Accessed March 31, 2023.