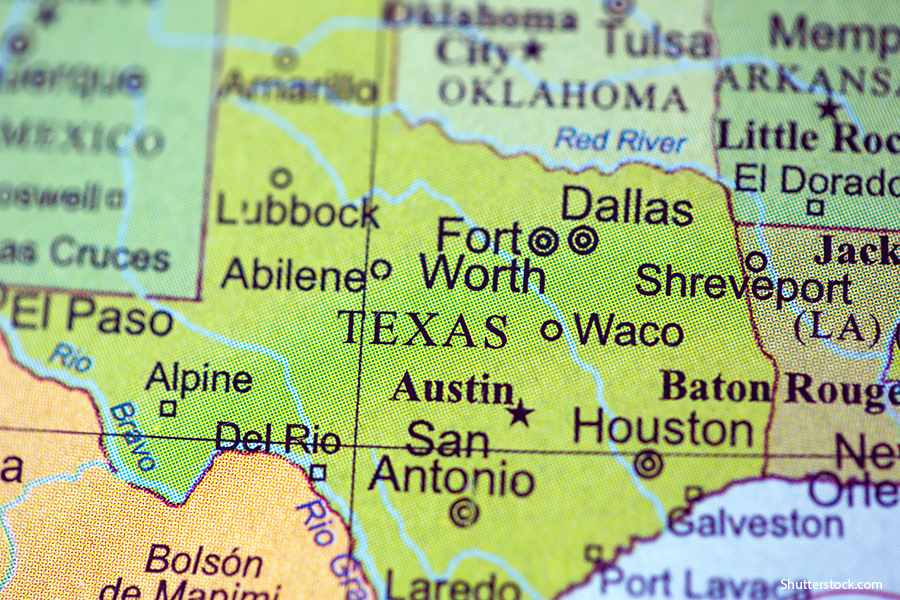 They say everything is bigger in Texas—and it appears SHM chapters are no exception. 
Take the Central Texas group, which stretches from Waco to San Antonio (anchored by Austin roughly halfway between). That's nearly 200 miles apart, or, put another way, roughly the length of New Jersey end to end.
"It's both challenging and fun," said chapter president Hameed Ali, DO, SFHM. "It's a real combination of urban, suburban, and even rural medicine."
At its most recent count, this collection of hospitalists treating everything from cowboys to CEOs had 367 members. Dr. Ali, a veteran hospitalist with Baylor, Scott & White Health, says that increasing membership is always a focal point of the chapter. In that regard, he's thankful for the Texas-sized academic institutions or health systems he can partner with, including Texas A&M University and Baylor University. 
"We plug into those up-and-coming in hospital medicine," Dr. Ali said. The chapter held "a meeting in March [2022] with those residents in internal medicine who were interested in going into hospital medicine. It was a very fruitful consortium…[and] we had quite a few residents who came who were interested, and some medical students who were rotating with some of my colleagues.
"We had a panel discussion talking about our experiences from training all the way to being staff physicians and how things are changing in medicine. We got some new chapter members out of that particular meeting. It's been a goal of ours to foster that interest. There's certainly always that subgroup of residents who will want to go specialize in cardiology, hematology, whatever it is. But there certainly are those that stay, especially in my institution. We have a good retention rate for those residents who are training in internal medicine, who want to stay on as hospitalists."
Dr. Ali recalls that during his residency training at Baylor Scott & White Medical Center in Dallas—where he's still practicing some 16 years later—there weren't a lot of hospitalists for medical students or residents to view as leaders or mentors.
"Back in the nineties, we had [so] few hospitalists who had that designation, and now we're seeing probably over 100,000 hospitalists nationwide," he said. 'It's been a huge shift, and I think that speaks to the financial aspect of medicine." 
Dr. Ali sees SHM's growth as something on which to build, not rest. So, the chapter is working hard to promote its regional meeting in August in San Antonio—the chapter's first in two years because of COVID-19 restrictions. The chapter also regularly meets with local residents—local is relative in Texas, where multi-hour drives are routine—with the long-term aim of building the next generation of both Central Texas chapter leaders and SHM members. 
"We have a pretty good recruiting system for those students," Dr. Ali said. "They have a good meal, have a good speaker. [One recent Thursday] we had a nephrologist speaking on advances in chronic kidney disease. We try to change up topics and try not to keep them too monotone. 
"We have a lot of good speakers who come in. If you have that reach, you can engage speakers to come in and that keeps these things interesting."
To that end, the Central Texas chapter kept active during the COVID-19 crisis with virtual meetings. But Dr. Ali says that those meetings—particularly after workdays filled with more Zooms, FaceTimes, and other digital faces—can end up fighting themselves.
"People were doing too many things on the computer while they were listening to a meeting, attending one of these meetings," he said. "The face-to-face, we're so happy to be back to doing that. It definitely was a challenge during COVID-19, but we're happy to be back doing live events and that we have the ability to read the room. To see if practitioners have questions if they're in the room when we're doing lectures with our great speakers." 
Another advantage of a post-COVID-19 world for the Central Texas chapter? SHM Converge, which is set for March 26 through March 29, 2023, in Austin (roughly the midpoint of the chapter's geographic diaspora).
Dr. Ali is looking forward to taking advantage of having SHM's leaders—as well as much of its national membership—in town.
"I've always been impressed with the meetings SHM puts on," he said. "I know some of the lecturers who have been speaking at the national meetings, and having it here locally is going to be amazing for the chapter."
As anyone who's ever attended an SHM annual meeting knows, though, it's not just hearing the speakers. It's meeting them and setting up future meetings with them.
"The networking piece is a huge part of it," Dr. Ali said. "It's the mingling, networking aspect that is such a big part of SHM, and just making connections here locally and regionally, nationally, as well." 
Richard Quinn is a freelance writer in New Jersey.