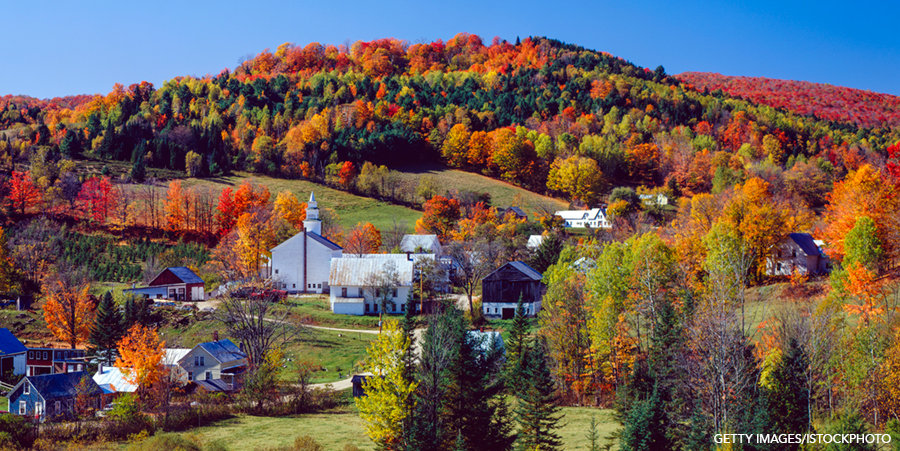 Lisa Kaufmann, MD, moved to the Blue Ridge Mountains of North Carolina in 2014.
She knew of the region from her undergraduate and medical-school years at Duke University in Durham, N.C., but most of her career had been spent in large academic medical centers at the University of Arizona in Tucson, Ariz., and the State University of New York in Syracuse.
After her "retirement," though, she moved to Boone, N.C., a town closer to the eastern border of Kentucky and Knoxville, Tenn., than the Tar Heel State's Atlantic Ocean beaches.
Within three years, she got involved in the SHM Special Interest Group (SIG) on Rural Hospitalists, in part motivated by what she heard at a forum about rural hospitalists at an SHM annual meeting.
Now she's chair of the SIG, which has 339 members.
"I went to a national meeting because, having come out of the heavily inhabited fishbowl of an academic medicine department," rural medicine was different, says Dr. Kaufmann, medical director of the adult inpatient and emergency department service line at Appalachian Regional Healthcare System in Asheville, N.C., and medical director of its hospitalist program. "The small size of our group, and the fact that we didn't have as many people to bounce ideas off of, made me feel it was much more important to be able to connect with other people."
SHM has 27 SIGs that are intended to "create communities of hospitalists around topics of interest, practice areas and/or care models."
Perhaps none need to focus on connecting practitioners as much as the ones set up for those who work in the most unconnected settings.
For some, that can be rural counties with one hospital serving as a hub for pediatrics, psychiatry, emergency medicine, and admissions. And those buildings can sometimes serve multiple counties with tens of thousands of community members having nowhere else to seek treatment.
"Rural hospitalists tend to be extremely busy," Dr. Kaufmann said. "They often don't have any time where someone else can cover them to go to a meeting, because a lot of times they are it. They may have to drop out of calls suddenly to go take care of an emergency. It's challenging for them."
Dr. Kaufmann says it's important for the SIG to give members a way to interact with other members, particularly after the COVID-19 pandemic that made it harder for hospitalists in rural areas to find time for anything other than practice.
Now, she's working with SHM membership engagement manager Kevin Vuernick and SIG vice chair Ken Simone, MD, SFHM, a hospitalist in Brewer, Maine, to boost SIG membership and reinvigorate the group.
"People were just so busy during the pandemic that they didn't think they could spend time with it," she said. "I feel like we're just starting on our journey."
That's not to say that progress isn't being made. At SHM annual meetings, there is always a special-topic forum dedicated to rural hospitalists.
"One of the important topics we covered at the special interest forum at the national meeting (last year) was talking about how to effectively negotiate with hospital administration for the things that the hospitalists need to be effective at their job," Dr. Kaufmann said. "How do you prove what your staffing level needs are? How do you negotiate for pay equity? We ended up spending a fair amount of that particular forum on these topics."
Dr. Kaufmann says an online session about just those types of negotiations was held in December 2022. Other forums are at different stages of the planning process. In terms of timing, Dr. Kaufman says the SIG could host quarterly discussions on a topic selected by members. Those events could include a question-and-answer session held afterward.
"For people who work in even smaller places," she said, "I feel it's really important to have resources of colleagues you can brainstorm with about challenging situations and cases.
Dr. Kaufmann says that her experience working in large academic centers may make her more comfortable reaching out to practitioners at other institutions.
But it's a feeling she wants to instill in other rural hospitalists.
"I really like bouncing things off of other people, I've always been that way," she said. "I think a lot of people are not used to that luxury, and they may not be as aggressive about seeking it out. I'll call people at other institutions or email them to ask their thoughts about things, and I think a lot of people might be a little reserved about that.
"I've found that a lot of people don't mind being asked for help, especially if you say, 'Just tell me if you don't have time to answer this.' I think, by and large, people who go into health care, they do it because they want to help people, and they are usually happy to answer a quick question." 
Richard Quinn is a freelance writer in New Jersey.