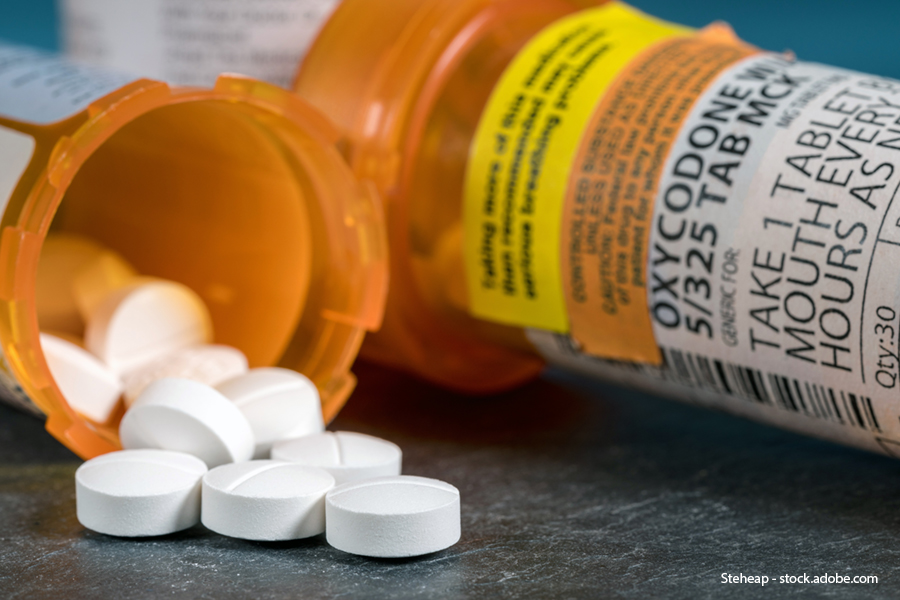 It's become a refrain in society as common as complaining about the weather: COVID-19 accelerated trend lines in things that were already headed downward. 
Parts of the economy. Political division. Crime.
But in the hospital setting, there may be no truer words than, "COVID-19 made substance use disorders worse."
"COVID-19 has really magnified the toll that addiction has taken on our patients," said Marlene Martin, MD, chair of SHM's Special Interest Group (SIG) on substance use disorders and director of the addiction care team at San Francisco General Hospital. 
"In some instances, people were in recovery, and their programs closed, or COVID-19 led to increased isolation, depression, and anxiety. People also lost their jobs during COVID-19. All of these are potential drivers of substance use."
And dealing with that fallout is what the SIG is all about. SHM has 27 SIGs whose purpose is to "create communities of hospitalists around topics of interest practice areas and/or care models."
None may be as acutely focused as the one on substance use.
It was founded in 2019 and has 239 members. Dr. Martin co-leads it with Richard Bottner, DHA-PA-C, director of quality improvement and patient safety for the Colorado Hospital Association, in Greenwood Village, Colo. 
Before its founding, "we had a workshop at SHM focused on hospitalist management of opioid use disorder," Dr. Martin said. "We had a wonderful turnout and saw there were a ton of people interested…Rich Bottner collected signatures at the SHM conference because of all this interest. It's been really fun to see it grow and see all the different components that it's helping with."
Over the nearly three years of COVID-19, the purpose of the group became clearer as more and more patients presented with substance-use issues—either as the reason for admission or in addition to other health problems.
"People developed new and worsening substance use disorders as they were coping with all that has been happening over the last couple of years and as the prominent opioid across the country became fentanyl," Dr. Martin said. "We see this reflected in hospitals. People in our community end up in the hospital, and as hospitalists, we care for them."
But to SIG member Susan Calcaterra, MD, MPH, COVID-19 also meant that during a crisis, use disorders could not get as much attention as they had prior.
"The momentum and the attention that was paid to overdose before COVID-19 was slowed down in some ways because hospital systems had to develop pathways for COVID-19 management," said Dr. Calcaterra, who's a hospitalist in the division of hospital medicine at the University of Colorado in Aurora, Colo. "I think we lost some time for really educating our hospitalist workforce in managing opioid use disorder in the hospital. But I do think now that COVID-19 seems to be better controlled, the interest is sparked again. Now is a good time to double down on our efforts to educate and empower hospitalists to diagnose and treat substance abuse disorders in the hospital setting." 
A major step was taken in 2022 with the publication of a position statement1 from SHM that was published in the Journal of Hospital Medicine (JHM). JHM also published a companion piece2 that systematically reviewed guidelines for opioid use disorder (OUD). The white paper, Management of Opioid Use Disorder and Associated Conditions Among Hospitalized Adults: A Consensus Statement from the Society of Hospital Medicine, laid out 18 recommendations on how best to treat patients. 
They were categorized as: nonstigmatized medical communication and language for people who use opioids; assessment of unhealthy opioid use and diagnosis of OUD; medication treatment for DSM-5 confirmed OUD diagnosis; acute pain and perioperative pain management in the setting of OUD; and care transition at hospital discharge.1 
"The hope is that by having a consensus statement endorsed by SHM, hospitalists practicing across the country can take a look at it and decide if they want to start treating opioid use disorder among their hospitalized patients," said Dr. Calcaterra, who worked on the papers with Dr. Martin, Mr. Bottner, and others.  "The work is really gratifying because patients respond well when you treat them with dignity and respect and offer them medicine that is not only evidence-based but is also highly effective in reducing death. There is a group of us that routinely do this work, and we're available to help, especially through the SIG."
"The position statement also makes it very clear that SHM and JHM agree—addiction is in our hospitalist wheelhouse," Dr. Martin said. "Many of us may defer addiction care to a specialist or refer patients to addiction care after hospital discharge. I saw patient after patient return to the hospital whenever their addiction went unaddressed, and every time they came back, they were sicker. It was only after I sought simple tools and used evidence-based practices, and started using these on my patients, that I saw my patients get better. It has made this work super rewarding." 
Richard Quinn is a freelance writer in New Jersey.
References
Calcaterra S, et al. Management of opioid use disorder and associated conditions among hospitalized adults: A consensus statement from the Society of Hospital Medicine. J Hosp Med. 2022 Sep;17(9):744-56.
Calcaterra S, et al. Management of opioid use disorder, opioid withdrawal, and opioid overdose prevention in hospitalized adults: A systematic review of existing guidelines. J Hosp Med. 2022 Sep;17(9):669-72.