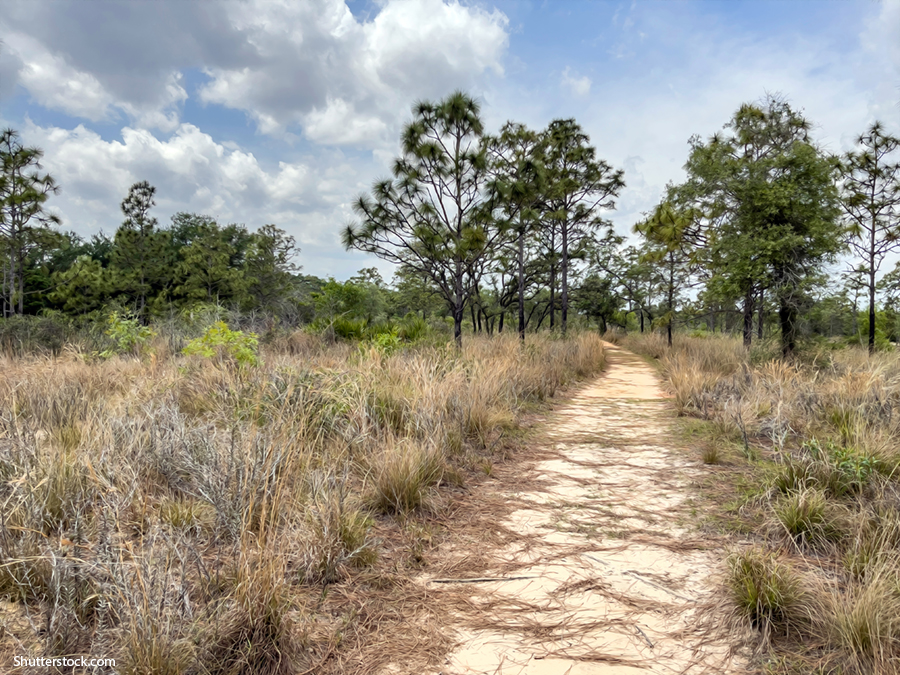 Like sports teams in the largest cities, SHM chapters in major metropolitan markets benefit from the resources of their surroundings.
But in smaller regions, resources—like hospitalists—are often stretched thinner.
Then there's the Wiregrass Chapter.
First, ask yourself if you've heard of Wiregrass country. If the answer is no, it's the name for the intersection of southeastern Alabama, southern Georgia, and the Florida Panhandle (the name comes from the distinctive grass that thrives there).
Second, take a second to read the group's resume.
Founded in 2015, now 110 members strong. 
Won a Chapter Recognition award in its first year. 
Has earned the Outstanding Chapter of the Year award twice since then, including the 2021 Chapter Excellence Award, from SHM. 
"We are very proud of those achievements," said chapter president Waseem Mohamed, MD, FACP, SFHM, a hospitalist at Southeast Health Medical Center in Dothan, Ala. "Our chapter is being compared to all the other chapters in the country including major cities."
In the beginning, the chapter—focused on southeast Alabama and a few Florida counties—worked most at educating people on what a hospitalist was. That included community outreach in a way that's impossible to replicate in larger regions. 
Like "Walk With The Hospitalist," an early event held at a local park and used as a vehicle through which to teach community residents how their primary care physician would not be in the hospital with them.
By the time COVID-19 emerged, the job had changed. 
"Initially, when COVID hit, we cleared a platform for all the local hospitals in Alabama, North Florida, and Georgia," Dr. Mohamed said. "We had a weekly meeting where all the hospital medicine leaders would join and discuss the issues their hospitals were facing. A few of these meetings included Alabama state legislators. It was a great platform to share solutions for those issues, especially at a time when things were very chaotic and stressful."
With Alabama among the lowest in the nation for vaccination rate stats, the chapter created a presentation to help move that needle.
"Here in our area, we know people rely a lot on the community leaders and religious leaders, and they trust them and share their concerns with them," Dr. Mohamed said. "We did that presentation for COVID and the vaccines—this is for a non-physician audience—in a simple way. We got some Alabama legislators and a lot of community and religious leaders in that meeting."
What happened next is the reason local chapters exist.
"They had a lot of questions and concerns about these vaccines that were cleared," Dr. Mohamed said. "We also recorded that whole presentation and circulated it among all the leaders for them to share with their family, friends, colleagues, or whomever. That's how…the video was viewed more than 1,000 times in our state itself. It had a tremendous impact on what people thought about vaccines and I think it helped a lot to improve the vaccination rates in the state."
Dr. Mohamed says the chapter also does a lot of advocacy for local hospitals, especially small rural community hospitals. The chapter leadership had a series of meetings in different cities with Alabama state legislators and state health policy leaders. One result: the state is now working to create a statewide transfer line where smaller hospitals can call that line and find out which hospital has beds.
As involved in public health as the Wiregrass Chapter has been, it has been just as focused on perhaps the favorite part of most chapters: an annual poster competition. 
During the pandemic, many chapters had to pause their competitions. 
Not Wiregrass.
They moved to Twitter instead, a tactic that was highlighted by the Society of General Internal Medicine. Dr. Mohamed calls it an "academic experiment" and "the first time that a social media platform has been used for a poster competition." 
"It actually provided a huge platform for the medical students and residents," he said. "Last year we had 100 posters, and we invited 25 judges from across the country who judged those posters and interacted with the presenters. That created a huge opportunity for networking and exhibiting their posters on a bigger platform. We had almost 525,000 interactions on Twitter last year because of the poster competition. It was a great thing."
So, what's next for the chapter? 
Dr. Mohamed wants to reach out statewide for both more engagement and "robust leadership." One example—the chapter's current vice president is Sandeep Virk, MD, who is a hospital medicine program director at Jackson Hospital in Montgomery, Ala., 100 miles north of the Wiregrass region. 
The leadership group has also expanded to include diversity, equity, and inclusion (DEI) and early career hospitalist councils, both of which have members from various health systems and different cities.  
"This coming year we plan to focus our attention on grooming the new chapter leadership with multiple leadership educational activities and workshops," Dr. Mohamed said. 
Richard Quinn is a freelance writer in New Jersey.