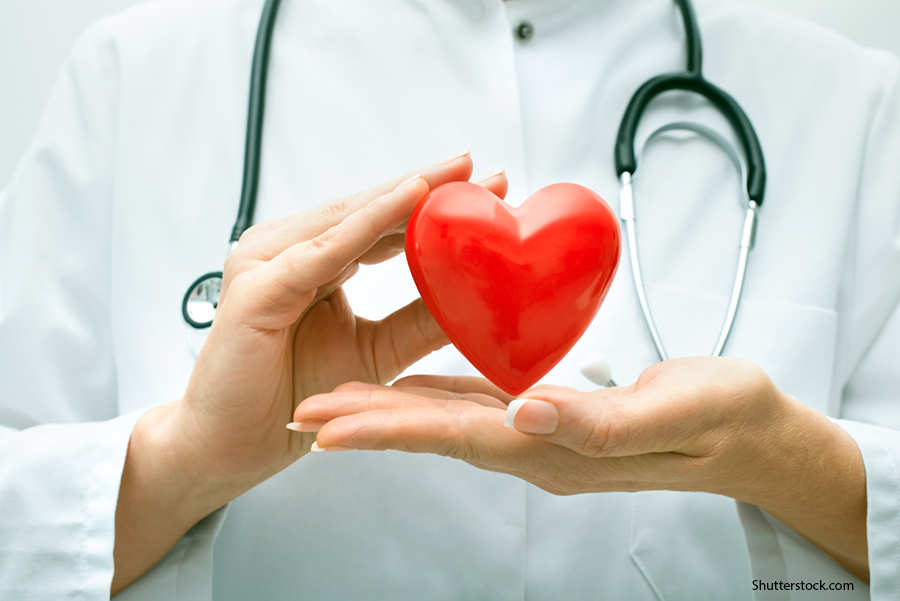 LAKE BUENA VISTA—Transitioning a child from pediatric to adult care can be a sensitive process fraught with anxiety, and there is fairly little guidance on how to do it well, panelists said here at the Pediatric Hospital Medicine (PHM) 2022 annual meeting.
But doctors are drawing on their experience and the available literature to deliver suggestions so physicians can make better decisions on whether, when, and how to make these transitions.
"It is a messy and complex process," said Rachel Peterson, MD, assistant professor of clinical medicine at Indiana University in Bloomington, Ind. "And so I think keeping that in mind and having grace both with our patients and their families—but also the systems in which we work—is really important."
More and more patients in the transitional age range of 18 to 21, and more adult patients, are being cared for in children's hospitals, she said, although it varies by different diseases. Patients with hematologic malignancies tend to do better when cared for according to pediatric protocols and may stay in pediatric beds longer. Children with cystic fibrosis might be more likely to be transferred to adult care—in part because cystic fibrosis centers for excellence have financial incentives to do so, Dr. Peterson said.
Whether a patient should receive care in the pediatric or adult setting can often fall into a gray area. Dr. Peterson once had a 23-year-old in her care who had a history of severe combined immunodeficiency and multiple infections and feeding problems as a child, with delayed growth and development and chronic hypoxic respiratory failure. His adult weight was only 75 pounds. The man lived with his mother but had decision-making capacity.
Pediatrics began to feel less comfortable providing care for the patient because of his growing adult medical issues. But the hospitalist team at a nearby hospital was unsure it could provide safe care in the adult setting because of his small size.
"Inpatient transition guidance is lacking," Dr. Peterson said. Only 38% of children's hospitals have transition policies, Dr. Peterson said. This survey also found that relatively few hospitals have leaders dedicated to overseeing the process.1 This leaves physicians at the majority of hospitals to figure it out on their own as situations arise. These decisions typically are determined by the institutional culture around the care of adults, the involvement of the stakeholders, knowledge of any gaps in care, and an understanding of the guidelines or policies at an institution, if they exist.
Despite this general lack of in-house policies, some guidance is available, said Harrison Luttrell, MD, a resident in pediatrics at Indiana University in Indianapolis. Got Transition, (GotTransition.org) a federally funded project intended to help pediatric-to-adult transitions, outlines six elements of the process2:
Policy/guide—develop, discuss, and share the policy/guide that describes the approach to the transition, assembled using input from children and their parents or caregivers, with the education of staff.

 

Tracking and monitoring—to identify transition-aged patients and regularly assess the progress of the transition.
Readiness—transition planning, with a regularly updated plan of care, preparing patients and families for the transition.

 

Planning—develop the transition plan with a medical summary.

 

Transfer of care—this should include a final readiness assessment and care plan with transition goals.
Transition completion—the actual transfer, with contact after three to six months to assure the transition was done, with an opportunity for anonymous feedback.
A model developed by researchers includes five factors that feed into these transitions:
Patient characteristics—diagnoses, complexity and severity of illness, duration of illness, cognitive status, demographics, family education/health literacy
Institutional context—physicians' training, experience, the scope of practice, and the structure of the organization
Facilitators—the proximity of adult and pediatric care, parent and patient advocates, institutional priority for transitions
Barriers—disconnected medicine and pediatric divisions, conflicting stakeholders
Short-term outcomes—the experience of patients, families, and providers, and fewer hospitalizations, medical errors, and emergency department visits1
Dr. Luttrell and his colleagues have used these guides to put together a rubric to identify the elements of transitions so institutions can run through them as a kind of checklist as they go through their process. They're now using the document "to figure out what is being included, what should be included, what are we missing, in the way that we're transitioning these young patients right now," he said.
Ann-Marie Tantoco, MD, a meds-peds hospitalist at Northwestern Memorial Hospital and Lurie Children's Hospital in Chicago, said physicians need to discuss with families why the transition needs to happen, the differences in the models of pediatric and adult care, legal changes, and education that is specific to the disease.
"We need to tell them why this needs to be done," she said. "We want to make sure they have the best health care that can address all of their medical problems."
The transition, she added, needs to be done at a time of stability.
"As hospitalists we know we would never transfer or discharge an unstable patient," she said. "This should also go with the transition process. We should make sure everything is intact, well-organized."
For Dr. Peterson's 23-year-old patient, a disease-specific transition plan had just been developed and agreed upon by both the pediatric and adult divisions. The patient was transferred to adult care. She spoke with the adult providers about a safety plan "to make sure they could have the resources needed should this patient require emergent care as a patient with small stature." They also followed up on his care.
While a written plan can make the process seem "easy," she said, this was not how the case played out, particularly since the patient was one of her first patients when she was a medical student.
"This was one of the most medically complex patients I had ever had," she said. "I remember his name because I carried him with me through the rest of my training.
"I understand as pediatricians it is hard—it's so hard to pass these patients into a system…. and to wonder about him and wonder if he's going to do well." 
Tom Collins is a medical writer in South Florida, who has written about everything from lethal infections to thorny ethical dilemmas, runaway tumors to tornado-chasing doctors. He gathers health news from around the globe and lives in West Palm Beach.
References
Coller RJ, et al. Transitioning from general pediatric to adult-oriented inpatient care: National survey of US children's hospitals. J Hosp Med. 2018;13(1):13-20. doi:10.12788/jhm.2923.
The National Alliance to Advance Adolescent Health. Six core elements of health care transition. Got Transition website. https://www.gottransition.org/six-core-elements/. Accessed September 29, 2022.