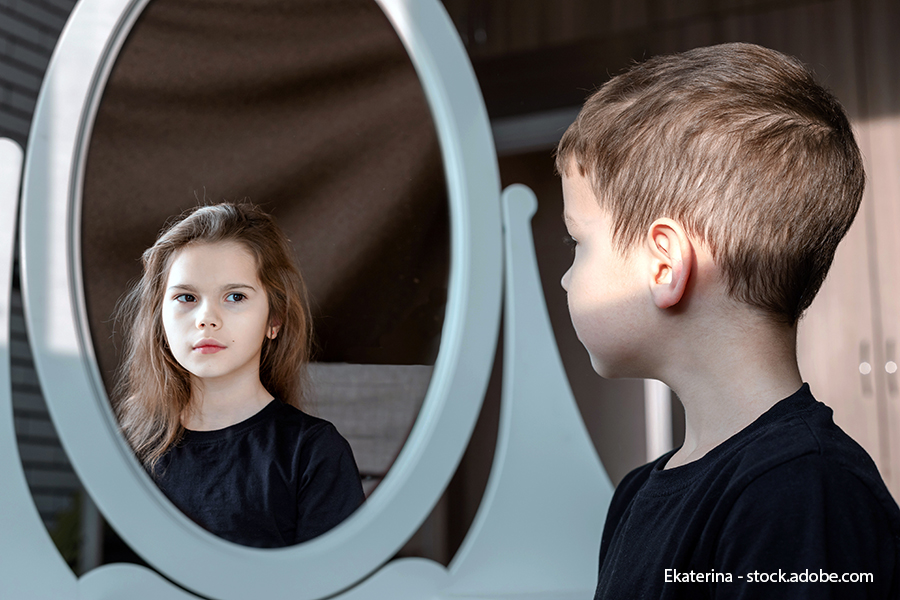 Let's say—said Angela Kade Goepferd, MD (they/she), medical director of the Children's Minnesota Gender Health Program at Children's Minnesota Hospital in Minneapolis—that a 12-year-old is in the hospital after a suicide attempt related to harassment at school for her gender identity. There, she is repeatedly referred to by her dead name—the given name she no longer uses—and is distressed by this.
When the phlebotomist arrives to draw blood and asks her name, Ari gives her chosen name, and the phlebotomist tells her, "No, your real name." At this, Ari bursts into tears.
As a hospitalist, you might be called upon to help resolve a situation like this.
There is too much at stake for health professionals to mishandle LGBTQIA+ matters, said Dr. Goepferd in a moving and alarming plenary talk at PHM 2022. And, while this session was geared toward pediatric medicine, the overall message is one of better treatment for all LGBTQIA+ people, regardless of age.
"When we think about improving the family experience, sometimes it is the very little things that count here," they said. "So had that person gone into the room and said, 'Hi, Ari… I'm here to draw your blood today. I will just need to confirm the name that's on your wristband. I know that's not your real name, but I just need to confirm that name before I draw your blood today for safety.' It could have made all the difference. So, it's about how we frame these things for kids."
They added, "If you are practicing medicine, you need to get this. Because culture is changing and if our systems don't adapt, our patients aren't going to come to us, or are going to feel like they're getting terrible care. This is changing, and we need to get with the program."
An array of anti-transgender legislation has put transgender children under attack—from anti-trans sports bans to bans on gender-affirming care, to education censorship bills, and bills that would ban transgender children from using the bathroom of their gender.
Just this year, Dr. Goepferd said, 330 anti-LGBTQIA+ bills have been introduced around the country—in every state. They sometimes go nowhere, but their very proposal can have profound consequences on children, they said.
"Our kids are watching—most LGBTQIA+ kids say that hearing about all of this has a negative effect on their mental health, which of course it does," they said. "If your existence, and your right to use the bathroom and your right to play on a soccer team and all of these things, is being actively, publicly debated in an open forum, that's going to impact whether you think that you matter and that you can really belong."
In a 2017 study,1 researchers compared suicide attempts among adolescents before policies were put into place allowing same-sex marriage with attempts after the policies were implemented. Then they compared this change with year-to-year numbers of adolescent suicide attempts in states without such policies. They attributed a 7% reduction in suicide attempts to policies allowing same-sex marriage, reflecting, Dr. Goepferd said, "how hopeful adolescents felt about the future."
They put the audience in the shoes of someone already receiving gender-affirming care, but who, because of legislation, would be forced to stop this care.
Someone who had been known her whole life by friends and family as female would suddenly, at 16, be "going to go through male puberty and get a low voice and a beard and become masculinized. I can guarantee you she's not. Maya will not tolerate that. Maya would probably take her own life rather than have to go through the experience of becoming male at that point after identifying as female her whole life. And many of us would as well."
"Policy does matter," they said. "It matters in terms of actual kids' lives and actual kids' safety. So, this isn't a theoretical issue that we're talking about here."
Pubertal suppression—a reversible delay in the onset of puberty—has been found to have profound benefits for kids, Dr. Goepferd said. A study in 2020 found that it is associated with a 70% decrease in suicidal ideation.2 
They asked the audience to consider how society introduces the idea of gender to children very early on—boys dressing a certain way and playing with certain toys and girls doing the same—as long as it's along the lines of traditional notions. And she said that we need to be open to the idea that children might not fit neatly into these categories.
"I challenge you to find a store that does not have something for girls that says princess on it. I challenge you to find a store that doesn't have something for boys that says 'champ' on it—we are grooming kids to be masculine and feminine from a very young age," they said. "What we're doing though is we're talking about heterosexuality and we're talking about cis-genderedness."
They said that 80% of transgender kids are harassed at school and 63% will experience a discriminatory event that will change their life course, whether it's being fired, or denied housing.
Hospitals should be a place of understanding and safety, and the care provided by hospitalists should be informed, aware, and sensitive, they said. They suggested doing away with bracelets that are labeled "M" or "F," making electronic medical records more accommodating of transgender-relevant information, and making more of an effort to connect, such as talking with a transgendered child about what they might want to be wearing if they were not in the hospital.
"Most trans people are getting this harm everywhere in their lives—they're swimming in it, and then they come into our hospital systems, and we harm them on top of that," Dr. Goepferd said. "We want kids to believe that they can grow up to be happy adults. We want kids to thrive. That is what we want. All of our kids." 
Tom Collins is a medical writer in South Florida.
References
Raifman J, et al. Difference-in-differences analysis of the association between state same-sex marriage policies and adolescent suicide attempts. JAMA Pediatr. 2017;171(4):350-6. 
Turban JL, et al. Pubertal suppression for transgender youth and risk of suicidal ideation. Pediatrics. 2020;145(2):e20191725.