Q & A with Raman Palabindala, MD, MBA, SFHM, CLHM, regional medical director of population health, Optum, Seattle, Wash.
Dr. Palabindala, a volunteer member of The Hospitalist's editorial board,  puts his money where his mouth is and aims to help other hospitalists do the same.
We're the ones who put the puzzle together in acute care complex crisis situations and explain that to patients and families.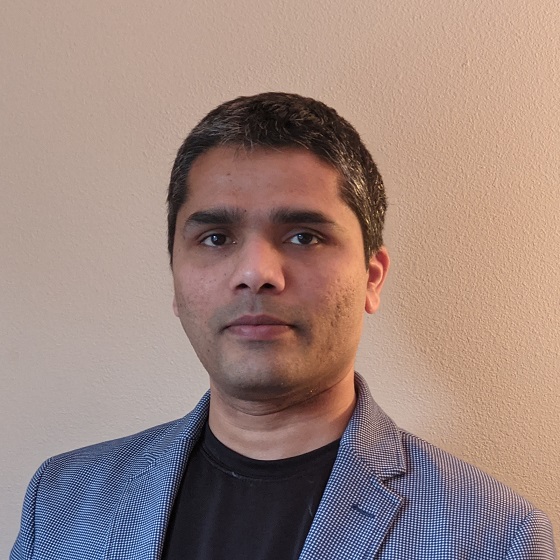 Q: Why did you choose a career in hospital medicine?
A: During my residency, after working with hospitalists, attending the annual meetings of SHM, and listening to Dr. Watcher and Dr. Nelson's talks, I realized that this only location-based specialty is the future of American health care; it will play a crucial role in quality, policy, and value-based care. It was a no-brainer once I started my Southeast Alabama Medical Center health career as a hospitalist; the rest is history.
Q: What's been your biggest success?
A: As chief of hospital medicine, I successfully grew the hospitalist division into the best-performing division at the University of Mississippi Medical Center. My biggest success is bringing together 75 physician innovators and investors (mostly hospitalists) and investing $6 million in seven companies within one year of starting our company, Doctors for Health Innovation. We are proud to motivate physicians to be part of future health care innovation.
Q: What challenges have you overcome?
A: Academic medicine definitely prioritizes experience over skills, and I understand the culture and establishment of academic medicine. It was difficult for me to push for promotions without following traditional timelines and milestones based on the timeline only.
Q: What makes you happiest about the work you do?
A: I work in population health as a physician leader, and as part of my job I work on hospital at home projects and emergency department diversion programs. As a hospitalist, I learned how to optimize the workflows and increase throughput but working outside hospital systems to optimize the cost of care and impact thousand of patients' lives is very satisfying.
Q: Why did you join SHM?
A: I don't remember exactly how this happened a decade ago, but I was inspired by the future of hospital medicine and leaders like Dr. Vinny Arora, Dr. John Nelson, and Dr. Brad Sharpe. I wanted to be part of that great hospitalist movement across the nation and globally.
Q: Why did you become an editorial board member?
A: I started contributing to The Hospitalist early on in my career, and I like the way it's spreading knowledge and motivating hospitalists across the globe. When I met a few board members at the annual meeting, it was an inspiration to join the amazing team. I am a strong proponent of diversity and encourage content creation to reflect the hospitalist community in the real world.
Q: What's the first page you turn to when you get your copy of The Hospitalist?
A: The article featured on the cover.  
Q: What topics would you like to see more of in The Hospitalist?
A: Representation of community hospitalists, female immigrant physicians, and physician wealth management. I believe every internist deserves a half-a-million-dollar annual salary; we just undersell our value as we undermine our contribution to health care and value-based care models.
Q: What's your best piece of advice for new hospitalists?
A: Start early. Explore multiple avenues within hospital medicine like informatics, utilization management, quality, teaching, etc. Expand your horizons—you may not always want to focus on clinical work. This mentality of picking up extra shifts and making more money may not help unless you're an amazing investor and know how to manage your wealth. The health care innovation and start-up world is a whole different world; we need more physicians. Talk to me if you are one of those hospitalists who come up with crazy ideas daily. Innovation is key to making our lives better.
Q: What do you wish the world knew about hospitalists?
A: We're the ones who put the puzzle together in acute care complex crisis situations and explain that to patients and families. We're the ones care teams and hospitals can rely on no matter the time, day, and location. We're the only true specialty with a name based on practice location, and we're the fastest-growing specialty in modern medical history.
Q: In a word hospital medicine is…invigorating
Q: How do you stay motivated during stressful days?
A: In the movie "Inside Out," sadness is as important as joy to make core memories. I believe stress makes us stronger and better. I believe what we do daily will build a better world for our future generations. My 10-year-old daughter, Vrinda, and 7-year-old son, Arnav give me the energy and let me forget my stress with a smile and hug.
Dr. Palabindala earned his medical degree from the Kamineni Institute of Medical Sciences, Telangana, India, and completed his residency at Greater Baltimore Medical Center, Baltimore.