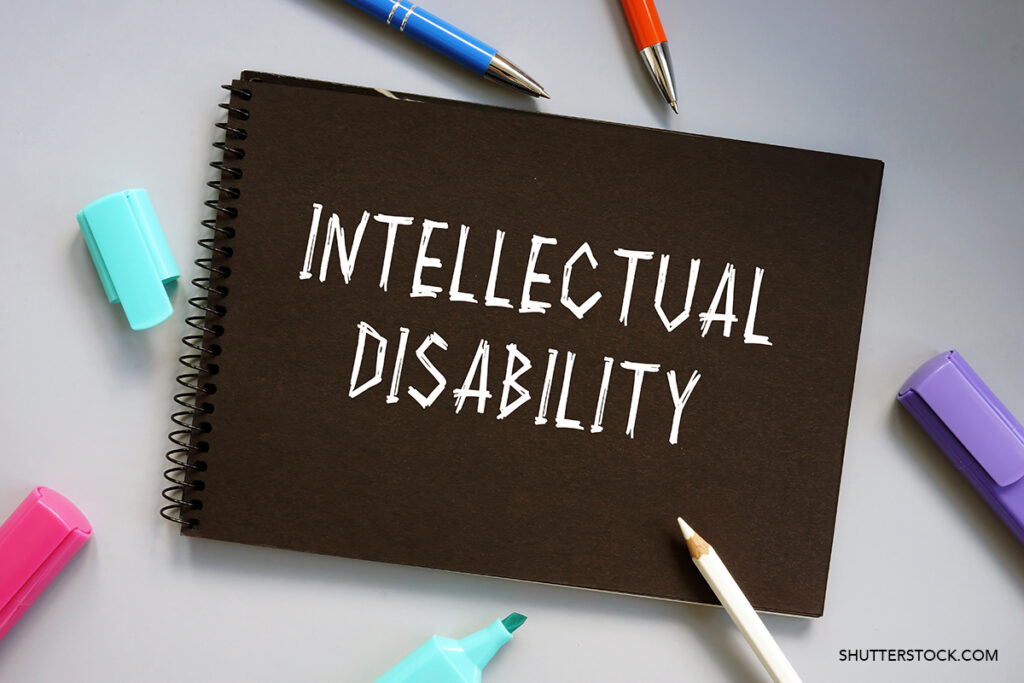 A 45-year-old woman with trisomy 21, hypertension, obesity, and obstructive sleep apnea arrives in the emergency department (ED) with a fever, a fast breathing rate, and a fast heart rate. Staff at the woman's adult daycare facility saw that she had very dry lips, was lethargic, and was behaving "unusually". The ED hasn't been able to reach the woman's sister, who is her caregiver.
Hospitalists may not be as equipped as they could be in providing care for such a patient, presenters said in a session at SHM Converge. And yet such special-needs patients—who can arrive at the hospital with multiple comorbidities and intellectual deficits that make it hard for them to cope and communicate—could often benefit greatly from care that is sensitive to their needs.
"This is an important population that we need to be caring well for in the hospital," said Susan Hunt, MD, clinical assistant professor at the University of Washington in Seattle.
Adults with intellectual disability (ID) have more medical comorbidities than their peers. They are more likely to be admitted to the hospital than their peers, and their length of stay tends to be longer than stays of those without ID.
The definition for ID is three-pronged: a deficit in intellectual functioning including reasoning, problem-solving, planning, and other characteristics, confirmed by clinical evaluation and testing; a deficit in adaptive functioning that significantly hampers conforming to developmental and sociocultural standards; and the onset of these deficits in childhood.
Assessing the decision-making ability of a patient ​can be a dicey area for a hospitalist, and this is an issue more often than you might think—up to two-thirds of patients with ID ​may lack the capacity to make decisions, and even a third of those without an intellectual disability may have diminished decision-making capacity ​during a hospitalization.
​There is a multitude of ways to assess decision-making capacity. ​Physicians should assess whether the patient can communicate a decision, understand the impact the decision will have, appreciate what the decision does for or to them, and understand the risks and benefits of a decision.
"It is not as black and white as we wish it was," said Rachel Peterson, MD, assistant professor of clinical medicine at Indiana University in Indianapolis. "There is a lot of gray." She added that physicians don't need to assess all those components to determine the capacity to make decisions, but they need at least one​, and which one will be based on their assessment of the situation.
Physicians might be reluctant to assess a patient's decision-making ability because they don't want to impose restrictions, but there are many layers to handling the matter. The most basic step is supported decision making with others,​ with several gradations of increasing support including advance directives, trusts, and, finally, guardianships.
Pain, constipation, issues related to multiple medications, and behavior are common problems hospitalists will face when treating patients with ID. 
When a patient reports pain, the source has to be found if there's no clear location—and it could be urinary retention, spasticity, or other causes, Dr. Hunt said. Management without medications should be considered first, such as positioning, comfort objects, and changes to the lighting.
The Pain Assessment in Impaired Cognition (PAIC-15) Scale was specifically developed for these patients and was adapted from pediatric non-verbal scales.
When using medications to treat pain, drug-drug interactions have to be kept in mind as well, she said, especially with psychoactive drugs and anti-epileptics.
Respiratory suppression, constipation issues, and urinary retention should be kept at the top of the clinician's mind, she said.
Constipation, generally, is more of a concern in adults with ID than in the general population. The hospitalization rate for constipation for these patients is eight times higher than for those without ID. Constipation might show up as distress, sleep disturbance, or behavioral changes, and it could lead to complications including incontinence, hemorrhoids, and fissures, she said. Fiber intake, dietary changes, and abdominal massage are treatment options that could help avoid medications.
Physicians should also stay on top of hydration, she said.
"Patients with intellectual disability, if they don't have easy access to water, they may not ask for it."
Quick check-ins to ask whether a patient had a bowel movement is not enough monitoring, she said. Physicians should be in close contact with nurses.
"This is not a side note in these patients. This is a primary thing that you should really focus on each day and be tracking carefully," she said.
It's important to take special care to know what medications patients with ID are taking, why they take them, and precisely how. 
"Even if it's in their med list as PRN…is it really PRN? When do you give it?" Dr. Hunt said.
There also may be medications that are used for off-label indications, and physicians should be sure to know these reasons. That way, if there is a need to hold medication, medical staff will be aware of what the side effects might be.
Aggressive behavior is a common challenge when caring for the intellectually disabled, and is a main cause for referral to a psychiatric facility. This behavior is specific to the person and the context, and causes could range from a headache to pressure sores to medication side effects.
"These patients have often been in the hospital a lot, sometimes since they were children," Dr. Hunt said. "And that can be traumatic. They may have had a bad experience with a blood draw in the past and they just remember that every time."
Dr. Peterson said physicians should remember that they're treating not just the patient, but also their caregiver. ​Caregivers need clear medical updates and might need help with medical ​or legal paperwork. Physicians should also consider that caregivers might just need a break.
"We have to think about the family around them," Dr. Peterson said. "Respite ​[may be a] part of the reason for hospitalization." ​Supporting a family in this way, she said, can support the patient indirectly and provide for a safer and more supportive environment when they get home. 
Tom Collins is a medical writer in South Florida.