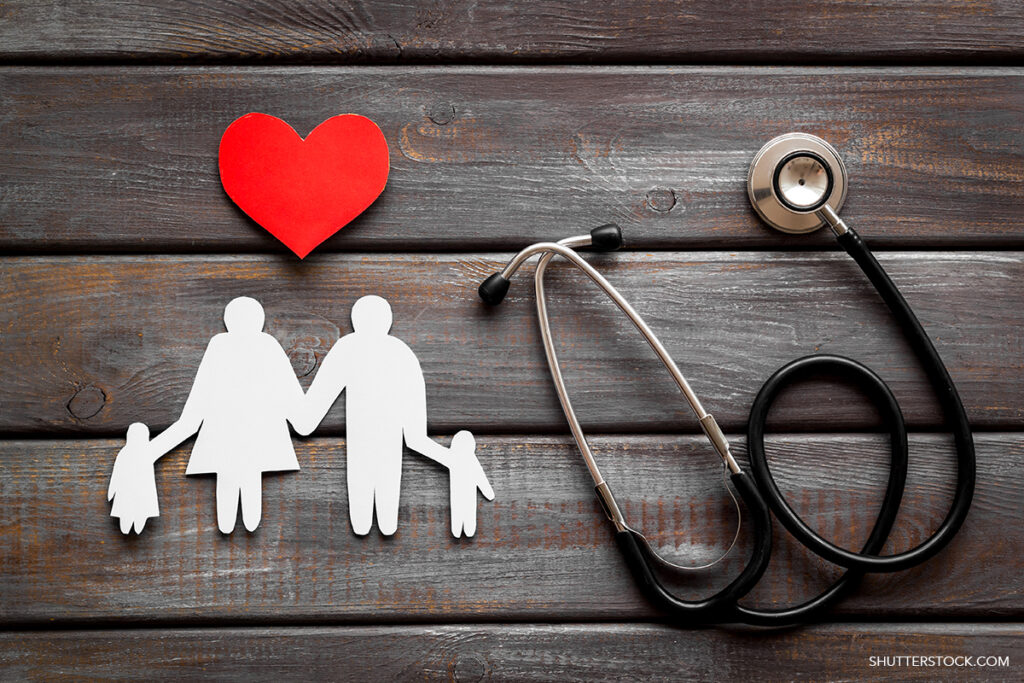 Mary Fredrickson, MD, a hospitalist at HealthPartners and assistant professor of medicine at the University of Minnesota, already had a hectic life before COVID-19, with four children ages 5 to 21, and a husband who works full-time in tech. When the pandemic hit, she said, her routines crumbled.
The distancing required by COVID-19 meant that her mother, who had assisted with child care, could no longer help. 
She got a boost from an unexpected source: The woman who cleaned their home, it turned out, had a daughter in the same grade-school class as her son, and the woman began to help with pick-up at school and made dinner for the family twice a week.
"That was completely life-changing," Dr. Fredrickson said. Not only did it take some of the load off her and her husband, but the woman's daughter became closer friends with their children, and it was an arrangement that helped the woman financially.
"It was actually this beautiful situation that worked out that never would have happened if it wasn't for that need," she said.
Dr. Fredrickson recounted her experience as part of a session on hospitalists' parenting challenges during the pandemic, in which hospitalists shared their frustrations, but also the occasional bright spots that arose from those trying times.
Session moderator Benji Mathews, MD, MBA, SFHM, associate professor of medicine at the University of Minnesota, in Saint Paul, Minn., said the pandemic was tough on his dual-physician household.
"I feel like I just barely survived during the pandemic," he said.
The pandemic, he said, has forced him to answer, "What is it that I'm fighting for with my family?" For them, it was family reading time, spending time outdoors, engaging in service or work such as age-appropriate chores, practicing finding ways to fill times of boredom, and enjoying times of togetherness such as mealtime.
Ingrid Pinzon, MD, assistant professor at Emory School of Medicine in Atlanta,  a divorced mother of two older daughters, said that the younger daughter, who had started college, struggled with depression during the pandemic. 
"She was very isolated, so she would come home and stay home and sleep late," Dr. Pinzon said. "I would come home from work and she was still sleeping." She learned her daughter would log on to classes and then go right back to sleep when they were over.
"She was so depressed because she was not having contact with friends at the college," she said. "I've found help and she's stuck with her therapist. And I think that's the key."
She added: "My advice is just to talk as much as you can with them."
On the bright side, she said, the pandemic has brought her closer to her daughters.
"The last two years I've learned a lot about my daughters in the time I spent with them."
Paul Grant, MD, clinical associate professor of medicine at the University of Michigan in Ann Arbor, Mich., adopted a baby daughter with his husband during the pandemic. He was helped by a newly enhanced benefit at the university that allowed him to take six weeks of parental leave. And his husband, a dental hygienist, has taken on the role of stay-at-home father. 
"I do feel really lucky in that respect," he said. But he said he harbors concerns about speech development due to the limited social interaction and mask-wearing of the pandemic. He has also had to rely on Zoom and video phone calls for his own parents' "visits" with their new granddaughter.
Rachel Darling, MD, section head of hospital medicine at HealthPartners' Regions Hospital in Saint Paul, Minn., has three school-age children, including a son with special needs, and said she felt "more beat down and more beat down" with every new COVID-19 surge. She found she was yelling at her children "constantly" and had little patience for her special-needs son.
"I guess I could say we all discovered that we're more resilient than we ever thought we could be, but we also got lower and lower than I ever thought I could be," she said. She started on medication and took a meditation and mindfulness class one evening a week.
"It totally flipped my brain," she said. Although it meant stepping away regularly from family activities one night a week, she told her husband, "'I have to grab that life preserver. Or none of us are going to be good.' Because most of us are the ones holding our entire family together."
Daniel Townsend, DO, a med-peds hospitalist, also at HealthPartners, said hospitalists need to be realistic about their jobs' effects on the family.
"We cannot completely silo our lives," he said. "And when we have stress at work or in other areas of our lives, or anxiety or depression, it will come out in our parenting."
He asked panelists how to handle it when children ask about the grim aspects of their jobs—his own 9-year-old son began to call his dad's job his "dark hole" and to ask how many people had died that day.
Dr. Fredrickson suggested being direct.
"Honesty and transparency is the way to go because they're feeling it anyway," she said. But, she said, "obviously you don't want to overshare."
The pandemic, she said, has forced her to confront her own flaws when faced with fits of rage from her 8-year-old son. But on the flip side, her husband began to work at home and has continued to do so, providing her welcome flexibility. And the pandemic prompted her and her three younger sisters to start a monthly video phone call that has continued.
"That was surprisingly therapeutic just to talk to my sisters and have everybody share each other's stories." 
Tom Collins is a medical writer in South Florida.