Julianna Lindsey, MD, MBA, FACP, FHM, chief of staff and hospitalist at Victory Medical Center in McKinney, Texas, says there are instances when it would be helpful to know what the therapeutic level of a TSOAC's anticoagulation effect is, such as in a patient with active bleeding or one who requires major emergent surgery. But there is no coagulation assay to date that is readily available to test the effect of apixaban; the anticoagulation effect for dabigatran can be roughly estimated by the activated partial thromboplastin time (aPTT) and thrombin time (TT), and the anticoagulation effect for rivaroxaban can be roughly estimated by the prothrombin time (PT).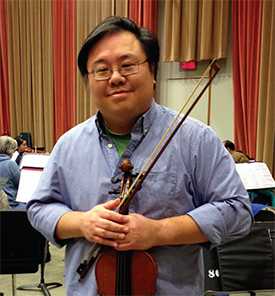 "The drawback of warfarin is that patients need frequent international normalized ratio (INR) monitoring. Discharge planning is time consuming because patients need to be educated on warfarin, and follow-up appointments need to be arranged before discharge to ensure patient safety."
—Dr. Kanikkannan
Dr. Lee expects the new FDA approvals to expand the utilization of oral anti-Xa inhibitors in practice. "This will, hopefully, make the new oral anticoagulant market more competitive, driving down their costs," he says, referring to one of the biggest barriers to current use of these agents. Warfarin still remains the most cost-effective option, despite the need for regular INR monitoring.
"Studies are looking not only at effectiveness but also the safety profile of these anticoagulants," Dr. Kanikkannan says, as long-term safety data is not yet available on these oral agents.8,9
Researchers also are looking at the comparative effects of other medications. For example, a Journal of Hospital Medicine study concluded that, compared with other anticoagulants, aspirin is associated with a higher risk of DVT following hip fracture repair but similar rates of DVT risk following hip-knee arthroplasty. Bleeding rates with aspirin, however, were substantially lower.10
Improvement Efforts
In an effort to improve VTE prophylaxis in hospitalized patients, The Joint Commission developed a VTE standardized performance measure set in 2009, which has been reported on www.qualitycheck.org since then. The VTE measure set comprises six different measures evaluating the prophylaxis of VTE, treatment of VTE, warfarin discharge education, and hospital-acquired VTE. Since reporting started, most hospitals have implemented VTE risk assessment models and VTE process improvement programs; data trends have shown improvement, says Denise Krusenoski, MSN, RN, CMSRN, CHTS-CP, associate project director at The Joint Commission, which is based in Oakbrook Terrace, Ill.
"We have to continue to make sure that our practice of medicine remains based in evidence and not succumb to the pull of getting a check-box ticked." —Dr. Lindsey
"While a lot of good, evidence-based data is available, no single VTE risk assessment tool has been prospectively validated as superior," she says. "Involving key members of medical staff to create and approve protocols based on proven data will increase the buy-in and adoption for using these tools."
E-Measures Promote Excellence
Many hospitals are now moving from traditional chart abstracting for VTE measures to electronic measures (e-measures), which allow for more rapid and automated reporting of these quality metrics. In order for e-measures to be accurate, documentation necessary for measure computation must be present in defined standardized fields in the medical record. "With no human interpretation, data must be documented in a precise fashion," Krusenoski says. "Providers will need to be flexible in learning new documentation skills."