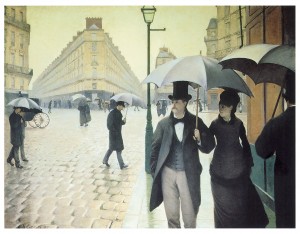 HM15 Session RAPID FIRE PANEL: Hot Topics in Practice Management Updates on Key Issues, Including the Key Characteristics of an Effective HMG
HM15 Presenters: Roy Sittig MD SFHM, Jeffrey Frank MD MBA, Jodi Braun
Summation: Speakers covered timely topics regarding the Accountable Care Act, namely Medicaid Expansion and Bundled Payment arrangements; and reviewed the seminal paper on "Key Principals and Characteristics of an Effective Hospitalist Medicine Group" and lessons learned in implementing those 10 Key Principles.
Medicaid Expansion: EDs serving the 29 Medicaid expansion states are reporting higher volumes, likely due to 11.4million new lives now insured under the ACA. While the ACA does provide for higher Medicaid payment rates thus far, only 34% of providers accept Medicaid, a 21% drop since the ACA went into effect.
Bundled Payment Arrangements:
Bundled Payment Care Initiative (BPCI) lexicon:

Model 2-Episode Anchor (anchor admission) AND 90days post d/c; Medicare pays 98% of usual cost
Model 3-90days post d/c AFTER anchor admission; Medicare pays 97% of usual cost
Convener-entity that brings providers together and enters into CMS agreement to bear risk for bundles
Awardee (entity having agreement with Medicare to assume risk and receive payment via BPCI) and Convener own the Bundle
Episode initiator (EI) triggers "bundle period"
Bundles based on DRG
10-Key Principles of an Effective Hospitalist Medicine Group:
Effective Leadership
Engaged Hospitalists
Adequate Resources
Planning and Management Infrastructure
Alignment with Hospital/Health System
Care Coordination Across Settings
Leadership in Key Clinical Issues in the Hospital/Health System
Thoughtful Approach to Scope of Activity
Patient/Family-Centered, Team-Based Care; Effective Communication
Recruiting/Retaining Qualified Clinicians
Key Points/HM Takeaways:
Medicaid Expansion– many of the 11.4M newly insured lives under the ACA have moved into Medicaid. Only about 1/3 of providers now accept Medicaid- 1 in 5 covered persons now have Medicaid, nearly 20% increase since 2013.
Bundled Payments– Majority of savings opportunity lies in Post-Acute Care. Awardee and Convener make profit is total cost is less than 98% of Target Price. In gainsharing agreements individuals can be reimbursed up to 150% usual Medicare rate. Pay occurs in usual Medicare fashion but is reconciled 60-90 days after end of bundle. For more information: http://innovation.cms.gov/initiatives/bundled-payments/
Effective HM Groups– Three important areas for focus when beginning to address group performance are: engaged hospitalists, planning and management infrastructure, care coordination across settings. These three topics have broad reaching implications into the hospitalist practice and patient care. [Cawley P, et al. Journal of Hospital Medicine 2014; 9(2):123-128]