Editor's note: First in a two-part series on hospitalists as expert witnesses.
Recently, you have found yourself pondering whether you want to be an expert witness for the prosecution on behalf of one of your patients or for the defense on behalf of one of your fellow colleagues. You enjoy tackling confrontational questions head on, are intellectually curious, and are articulate both orally and in writing. You like to look at complex fact patterns and simplify them, and "Law and Order" is your favorite television show. But, seriously, are you ready to be an expert witness?
The expert witness plays an essential role in determining medical negligence under the United States system of jurisprudence. Generally, expert witnesses are asked to testify regarding the standards of care relevant to the given case, identify any deviations from those standards, and render an opinion as to whether those breaches are the most likely cause of the injury. Without the expert's explanation of the range of acceptable treatments within the standard of care and interpretation of medical facts, juries would not have the technical expertise needed to determine whether or not malpractice occurred.
This article, the first in a two-part series on hospitalists as expert witnesses, addresses the nuts and bolts of serving as an expert witness, including the role of the expert witness, time commitments, compensation, privacy or lack thereof, and the ever-present internal struggle about whether or not to choose to participate actively in our legal system.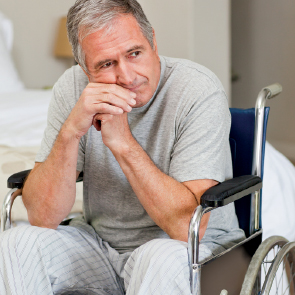 Hospitalists who have developed a niche in a small area of expertise in which they can dominate a certain market, or those who have developed a national reputation, can charge a significant amount of money depending on their area of expertise.
The Role of the Expert Witness
First, let's take a small step back, as the hospitalist's role as an expert witness is largely dependent on how the expert witness is going to be used by the attorney. An expert witness is someone who has been qualified as an authority to assist others—namely, the attorneys, judge, and jury—in understanding complicated technical subjects that are beyond the understanding of the average lay person.
Thus, attorneys retain expert witnesses for a whole host of reasons, including:
Evaluating their client's claim initially to determine if the patient has a valid claim;
Writing an expert report to be used for settlement, mediation, arbitration, or as an exhibit to a motion for summary judgment;
Consulting with the attorney in order to form an opinion in the case, which will be used to shape the prosecution or defense, including in a response to the complaint, in discovery, or at trial ("Confidential, Non-testifying Consultant Only Expert"); or
Testifying at a deposition and/or in court at trial ("Disclosed, Nothing the Expert Touches is Confidential, Testifying Expert").
The first thing you need to do, therefore, is make sure your role and the scope of your area of expertise are clearly defined and that you are comfortable performing the tasks that are described in more detail below in a timely manner. As you will soon learn, testifying under oath can be a grueling experience.
Time Commitment
Is it worth the time commitment? Here, again, a lot depends on not only the expert witness's role but also where in the course of the litigation the expert is brought on board the trial team. Is it ninety days before trial, before the lawsuit has even been filed, or somewhere in between? Have court deadlines already been issued that require the rescheduling of patient obligations?
Assuming you have been brought onboard as an expert before the complaint has been filed, you should expect to encounter the following noninclusive time constraints: