Citation: Mussman GM, Vossmeyer MT, Brady PW, Warrick DM, Simmons JM, White CM. Improving the reliability of verbal communication between primary care physicians and pediatric hospitalists at hospital discharge [published online ahead of print May 29, 2015]. J Hosp Med. doi: 10.1002/jhm.2392.
---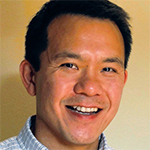 Reviewed by Pediatric Editor Weijen Chang, MD, SFHM, FAAP, associate clinical professor of medicine and pediatrics at the University of California at San Diego School of Medicine, and a hospitalist at both UCSD Medical Center and Rady Children's Hospital.
Clinical Shorts
MAJORITY OF NONOBSTRUCTING ASYMPTOMATIC RENAL STONES REMAIN ASYMPTOMATIC OVER TIME
Retrospective trial of active surveillance of asymptomatic nonobstructing renal calculi demonstrated that 28% of stones became symptomatic, with 17% requiring surgical intervention and 2% causing asymptomatic hydronephrosis over three years.
Citation: Dropkin BM, Moses RA, Sharma D, Pais VM Jr. The natural history of nonobstructing asymptomatic renal stones managed with active surveillance. J Urol. 2015;193(4):1265-1269.
CPR USE IS HIGH, YET OUTCOMES ARE POOR IN HEMODIALYSIS PATIENTS
In a national cohort of hemodialysis patients, receipt of in-hospital CPR was significantly higher (6.3% vs. 0.3%) than the general population, but post-discharge survival was substantially shorter (33 vs. five months).
Citation: Wong SY, Kreuter W, Curtis JR, Hall YN, O'Hare AM. Trends in in-hospital cardiopulmonary resuscitation and survival in adults receiving maintenance dialysis. JAMA Intern Med. 2015;175(6):1028-1035. doi:10.1001/jamainternmed.2015.0406.
ULTRASOUND GUIDANCE INCREASES RATE OF SUCCESSFUL FIRST ATTEMPT RADIAL ARTERY CANNULATION
Randomized controlled trial of 749 anesthesia trainees showed that ultrasound guidance increased rate of first attempt radial artery cannulation by 14% when compared to Doppler and palpation (95% CI 5-22%).
Citation: Ueda K, Bayman EO, Johnson C, Odum NJ, Lee JJ. A randomised controlled trial of radial artery cannulation guided by Doppler vs palpation vs ultrasound [published online ahead of print April 8, 2015]. Anaesthesia. doi: 10.1111/anae.13062.
NO DIFFERENCE BETWEEN EPIDURAL STEROID INJECTIONS AND GABAPENTIN FOR TREATMENT OF LUMBOSACRAL RADICULAR PAIN
Multicenter, randomized study found no difference in lumbosacral radicular pain at one and three months in patients treated with epidural steroid injection versus gabapentin.
Citation: Cohen SP, Hanling S, Bicket MC, et al. Epidural steroid injections compared with gabapentin for lumbosacral radicular pain: multicenter randomized double blind comparative efficacy study. BMJ. 2015;350:h1748 doi: 10.1136/bmj.h1748.
References