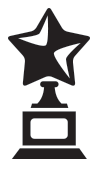 Ready to get the best information on improving care in your hospital, directly from the nation's top experts? Check out this month's QI webinars from SHM.
Glycemic Control Webinar
Subcutaneous Insulin Order Sets in the Inpatient Setting: Design and Implementation
Presenter: Kristi Kulasa, MD
Date: September 17
Time: 4 p.m. EDT
---
General QI Webinars
Quality Improvement for Hospital Medicine Groups: Self-Assessment and Self-Improvement Using the SHM Key Characteristics
Presenter: Steve Deitelzweig, MD, SFHM
Date: September 16
Time: 2 p.m. EDT
---
Other online resources at www.hospitalmedicine.org:
New FREE clinical topics and guide: chronic obstructive pulmonary disease.
Coming soon: antibiotic stewardship.
And now, all of SHM's popular SHMConsults modules are available on the Learning Portal.
---
With new quality improvement resources available online every month, Hospital Medicine is THE source for hospitalists ready to improve their hospitals.