Solomon Noguera, MD, is the new assistant medical director at Serenity HospiceCare in Farmington, Mo. Dr. Noguera most recently served as a hospitalist for both St. Anthony's Hospital in St. Louis and St. Genevieve (Mo.) Hospital. He also practices primary care at Millennium Medical PC in Festus, Mo., and attends to patients at several other St. Louis-area hospitals.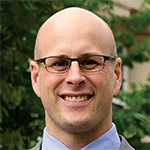 Jeremy Souder, MD, FHM, recently was awarded the Young Alumni Achievement Award from Juniata College in Huntingdon, Pa. Dr. Souder is a hospitalist, clinical assistant professor of medicine, and medical director of the Inpatient Palliative Care Program at Pennsylvania Hospital in Philadelphia.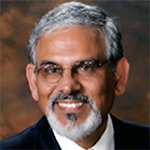 Ahmad T. Haq, MD, MBA, has been appointed director of the hospital medicine service at South Georgia Medical Center (SGMC) in Valdosta, Ga. Dr. Haq comes to SGMC from his role as director of hospital medicine at Grand Strand Regional Medical Center in Myrtle Beach, S.C. Dallas-based EmCare oversees SGMC's hospitalist program.
Leonard Castiglione is the new chief executive officer of Ob Hospitalist Group (OBHG). Castiglione joins the Greenville, S.C.-based company after recently serving as CEO of Florida Gulf to Bay Anesthesia Holdings, LLC, in Tampa, Fla. OBHG has been providing OB/GYN emergency and hospitalist services since 2006.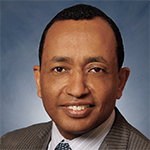 Mengistu Yemane, MD, is the new hospitalist medical director at Henry County Medical Center (HCMC) in Paris, Tenn. Dr. Yemane most recently served as chief medical officer and director of the hospitalist program at Manchester Memorial Hospital in Manchester, Ky. HCMC is a 142-bed, nonprofit, acute care facility serving Henry County in Tennessee.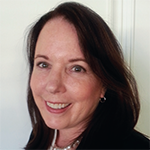 Beth Hawley, MBA, SFHM, has been named senior vice president of strategic initiatives for IPC Healthcare, Inc., based in North Hollywood, Calif. Hawley comes to IPC from her role as chief customer experience officer at Cogent Healthcare (now part of Sound Physicians).
We're always looking for hospitalists "on the move"? Send us details of your recent award, promotion, or business deal to Jason Carris.
---
Business Moves
Fresenius Medical Care North America (FMCNA), based in Waltham, Mass., recently appeared on Forbes magazine's "America's Best Employers List for 2015." FMCNA, a hospitalist services and renal care provider, was listed as third in the category of Health Care Equipment and Services. FMCNA operates renal care centers and hospitalist physician practices in all 50 states.
IPC Healthcare, Inc., based in North Hollywood, Calif., recently announced its acquisition of two post-acute care groups. Extended Care Physicians (ECP), based in Asheville, N.C., is one of the largest private post-acute care firms in the region. Geriatric Associates of America (GAA), based in Houston, provides post-acute geriatric care throughout the Houston, San Antonio, and Dallas areas. IPC Healthcare employs over 1,900 clinicians in more than 400 hospitals and 1,700 post-acute care facilities nationwide.
WellStar Kennestone Hospital in Marietta, Ga., announced its new pediatric inpatient unit at a ribbon-cutting ceremony in June. The new unit will staff four hospitalists, 12 nurses, five clinical care partners, four respiratory therapists, two managers, and one pharmacist. WellStar Kennestone Hospital is a 586-bed acute care facility serving the greater Marietta area.