Most people think a career in hospital medicine means a medical degree that confers those two ubiquitous letters after your name.
Amanda Trask blazed her own path.
She got to her job—vice president of the national hospitalist service line for Catholic Health Initiatives of Englewood, Colo.—by following a slightly different path. In her case, it was a master's of business administration (MBA), a master's in health administration (MHA), and a few fellowships to boot.
"Many years ago I chose to move forward in my education and attain advanced degrees," says Trask, MBA, MHA, SFHM, FACHE, CMPE. "Through that, you get a really broad perspective of healthcare and the business of healthcare."
It's a perspective Dr. Trask is bringing to Team Hospitalist, as one of seven new members of The Hospitalist's volunteer editorial advisory board. She sees HM as a vital specialty in a changing healthcare landscape.
"Hospital medicine is uniquely positioned to truly impact a very large breadth of patients and improve the continuum of care," she says.
Question: Tell me about your role at Catholic Health Initiatives.
Answer: CHI operates in 19 states and 105 hospitals. We have a variety of hospitalist models in our hospitals, everything from direct employed with our local medical groups to contracted with hospitalist companies to independent groups that provide hospitalist services to their patients. At CHI, my role is to coordinate hospitalist efforts to improve clinical and efficiency outcomes in our hospitals and in other pre- and post-acute care settings where hospitalists play a role.
Q: People like to say, "If you've seen one hospitalist group, you've seen one hospitalist group." How difficult is it to replicate commonalities in different buildings?
A: I definitely agree that "if you've seen one hospitalist group, you've seen one hospitalist group"; however, a great percentage of the work is common among hospitalists. We have a national hospital medicine leadership team composed of our divisional medical directors and dyad administrative partners to oversee the efforts of hospital medicine at CHI. That leadership team identifies the commonalities of opportunities across our hospital medicine markets. How can we support local innovation while maximizing the opportunity for standardization? What are the things that are fairly consistent no matter where you practice? What are those things that might have a substantial amount of difference? The focus of CHI's national hospital medicine service line is to align standards that improve the practice of hospital medicine across CHI.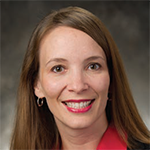 What's great about hospitalists is that they have an innate desire to improve the health and well-being of our communities. Hospitalists are truly passionate about improving the way we care for patients, advancing quality outcomes, and leading the shift from volume to value for the communities we serve.
—Dr. Trask
Q: How important is it to find those commonalities?
A: In this day and age of healthcare, as we consider new payment models, we look at population health and what that means in a future state for healthcare. In the future, hospitalists are a critical component of ensuring we deliver higher clinical quality outcomes and better efficiencies to care for our population as a whole. As opposed to having each of our practices continuing to work individually and, in many cases, on many of the same exact issues, we identified the opportunity to bring those efforts together and try to do so in a more efficient fashion.
I'll give an example: When we look at clinical documentation, much of that is related to electronic health records. How can we work together to identify opportunities to improve the use of our electronic health record when we have the same health record in different divisions?