Success Story
An early adopter of hospital medicine scribes was Rochester General. Researchers there performed a 10-month study evaluating length of stay of patients who were admitted using a "patient-centered admission team," (PCAT), which included a scribe, a physician, a clinical pharmacist, two nurses, and a patient care technician.1 The team has a dedicated workspace near the ED and follows a standardized admission process—part of which involves the scribe entering history and exam findings into the system as the physician explains to the patient what he has found during the exam.
The process also involves the physician simultaneously completing orders while the pharmacist receives pertinent information from the patient, along with other pre-determined steps.
Researchers compared about 2,200 admissions done using this PCAT process and about 6,000 that didn't use the process; results showed the average length of stay for the PCAT patients was 0.18 days less than the non-PCAT group.1
An analysis of lllinois hospitals in Dr. Kreamer's Best Practices group found the use of scribes led to a dramatic increase in the case mix index (CMI), a measure of the level of complexity of care that relates to the reimbursements hospitals receive. In the first year using scribes, the CMI increased by 0.26, helping to boost revenue by tens of thousands of dollars, Dr. Murphy says.
The reason for the increase is that when scribes document in real time, the accuracy and detail on the care provided increase, Dr. Murphy says. With fewer omissions and clearer notes, CMIs show a greater level of care complexity. At a tertiary hospital in the Midwest, the CMI was 1.1 but should have been 1.7, Dr. Murphy explains.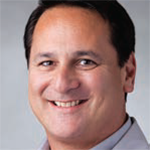 Our docs are very smart people. If they would have wanted to do a clerical-type job, they would have done a clerical-type job. They want to be doctors. They don't want to be keyboardists. —Jeffry Kreamer, MD
"These physicians are so busy and don't really have an incentive to document," Dr. Murphy adds. "They're just surprised and shocked that, how could they be so inefficient, but they are."
Scribes are typically pre-professionals, he says, who eventually become the next generation of doctors, nurses, physician assistants, and nurse practitioners. They receive three to four weeks of a mix of online, classroom, and hands-on clinical training. They also have a monthly continuing scribe education requirement.
Their schedules tend to match the schedules of the physicians with whom they work. Some are paid hourly, and some are salaried, he says.
Since the first hospitalist program was added to ScribeAmerica's rolls, the number has grown to 40 programs.
"What a lot of hospitalist programs are doing is they're saying, 'Look, you can't document for three hours by yourself. We just can't afford that, because that means we have to have two to three extra docs on staff just to allow you to do what you're doing,'" Dr. Murphy says, noting that scribes allow hospitalists "to document in sequence while you're seeing the patients."
Imperfect Solution
The use of scribes has not been a slam-dunk for every hospitalist program that has considered them, though. At TeamHealth, the national management firm that provides both emergency physicians and hospitalists, medical scribes have been used for years in EDs, and to great effect, says Jasen Gundersen, MD, MBA, CPE, SFHM, president of the acute care service division.
TeamHealth uses scribes from PhysAssist, which it now owns, along with a few other scribe providers.
"If we can allow our providers to spend more time with their patients and less time on paperwork and documentation, we can not only allow them to see more patients but spend more quality time at the bedside and less at the computer screen," Dr. Gundersen says.