In addition, critics have pointed out that the program fails to take into account the socioeconomic background of patients when assessing readmission penalties. Many argue that social determinants of readmissions that are beyond the immediate control of a hospital system can have a huge impact on readmission rates.
The National Quality Forum is examining the impact of these factors on readmissions, but this evaluation likely will take years.
In the meantime, the Hospital Readmissions Program Accuracy and Accountability Act of 2014 has been introduced as a bill that would require CMS to factor socioeconomic status into the equation when determining readmission penalties.
What All This Means for Hospitalists
All of us working within the confines of the current program can do a few things to improve our understanding and our hospitals' performance:
If your hospital is one that incurred a penalty, know that most "eligible" hospitals also incurred a penalty.
Look at how your hospital fared within your state and find out if you are above or below average in the amount.3
Continue to focus on exemplary care transition protocols, policies, and programs within your hospital system, because the penalties are unlikely to go away and are very likely to expand over time.
Support any advocacy efforts toward improving risk adjustment methodologies for readmissions; all hospitals are likely to benefit from more accurate risk adjustments.
---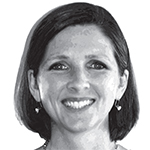 Dr. Scheurer is a hospitalist and chief quality officer at the Medical University of South Carolina in Charleston. She is physician editor of The Hospitalist. Email her at [email protected].
References
Centers for Medicare and Medicaid Services. Readmissions reduction program. Accessed October 3, 2015.
Rau J. Half of nation's hospitals fail again to escape Medicare's readmissions penalties. August 3, 2015. Accessed October 3, 2015.
Medpac. The hospital readmission penalty: how well is it working?. Accessed October 3, 2015.