As the senior physician advisor to SHM's Center for Hospital Innovation and Improvement, Eric Howell, MD, SFHM, bridges the gap between clinical expertise and project support and development. The Hospitalist recently had a conversation with Dr. Howell, a past president of SHM, to learn more about his role and how the Center for Hospital Innovation and Improvement is revolutionizing quality improvement (QI) in hospital medicine.
Question: What is your role as the senior physician advisor to The Center for Hospital Innovation and Improvement?
Answer: I see my role as the intersection of a Venn diagram; one circle involves my clinical know-how, and the other includes the proposals brought to the Center for Hospital Innovation and Improvement by hospitalists and healthcare professionals. Where those two circles intersect is where I am able to use my experience from the front line of patient care to validate potential projects.
In addition to project assessment, I monitor the pulse of healthcare professionals and hospital leadership to ensure we are meeting their needs, including our efforts of convening a recent summit, where hospitalist clinicians … weighed in on how our team could help them improve. I plan to share this feedback in an upcoming feature, centered on emerging topics in hospital medicine, including care transitions, high-risk medications, advance care planning, and others.
Q: Given your clinical experience and involvement with SHM, how would you say hospitalists are positioned to improve quality, safety, and patient outcomes?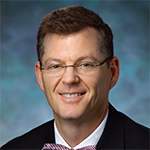 After attending the related White House forum earlier this year, SHM committed to cultivating initiatives that emphasize
appropriate prescribing practices, which will aid in slowing the emergence of antibiotic-resistant bacteria and prevent the spread of resistant infections.
—Dr. Howell
A: We possess the necessary ingredients to develop a recipe for success in QI from both a clinical and an operational perspective. Hospital medicine is still a young, innovative field that is extremely open to change. Anyone who knows QI knows that it is all about effectively managing and responding to change. Hospitalists also are aware of how to operate in a highly matrixed environment and to collaborate as part of an interdisciplinary team, which are invaluable assets to implementing QI initiatives successfully and proactively monitoring their impact.
Q: What are the biggest assets the Center for Hospital Innovation and Improvement can offer hospitalists in their mission to improve patient care?
A: Our team has resources to help hospitalists improve their skills at whatever stage they are in their careers. If you are just beginning or trying to learn new things independently, you can explore the web-based materials and resource rooms. They are publicly accessible resources that can assist in informing quality improvement efforts in the hospital. For those looking to expand their skills in a more hands-on way, we offer a mentored implementation program, where hospitalists can receive guidance from expert mentors in a number of different clinical areas.
Q: How can the Center for Hospital Innovation and Improvement help hospitalists address emerging challenges in hospital medicine?
A: You cannot talk about the Center for Hospital Innovation and Improvement without mentioning signature mentored implementation programs like Project BOOST, focused on effective care transitions, and glycemic control—they are juggernauts for SHM's portfolio because of their proven track records and sustainable frameworks for driving positive change. These two alone have already been implemented at over 400 facilities, with more inquiries each day.
With support from The Milbank Foundation, The Hastings Center and SHM have joined forces and will create new skills-based training resources and a QI framework to improve end-of-life care in the hospital. Our goal is to equip hospital clinicians with the requisite tools to provide adequate palliative care, especially given the policy landscape related to advance care planning discussions.