In 2006, infectious disease specialists and pharmacists at Johns Hopkins Bayview Medical Center in Baltimore took a look at the pharmacy budget and were jarred by the numbers.
"The proportion of the pharmacy budget that was antimicrobials was much larger than we would expect," says Jonathan Zenilman, MD, chief of infectious diseases at Bayview.
The pharmacy and ID teams implemented antibiotic stewardship tools, including medication reassessments after two or three days and quicker conversion to oral drugs when appropriate. They also did something that was fairly new at the time: A hospitalist was incorporated into the team. The tactic was employed out of need—the ID department was stretched too thin—but it made perfect sense, Dr. Zenilman says. Most of the patients seen by hospitalists have bread-and-butter conditions that comprise a lot of the center's antibiotic use.
"Patients on a typical hospital medicine series are not on advanced antifungals and complicated antibiotic regimens," he says.
The arrangement worked: The center achieved a more than 50% reduction in the main target drug, Zosyn, and a hospitalist is still typically part of the antibiotic stewardship team.
That might have been a new concept then, but fast forward a decade: ID and public health experts are increasingly seeing hospitalists as central to the effort to limit antibiotic overuse and stall the development of drug resistance in antimicrobial organisms.
Now, SHM is about to launch a campaign to get more hospitalists to see themselves as central to that effort. SHM will formally kick off the "Fight the Resistance" campaign on November 9. It's an awareness and behavior change campaign that builds on SHM's participation in a White House forum on antibiotic resistance that was held in June.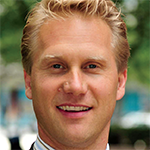 We didn't want people to create whole new systems to do these things. We wanted people, for example, to use their multidisciplinary rounds that they were already having to just add one thing to the checklist. —Scott Flanders, MD, MHM, clinical professor of internal medicine, University of Michigan, Ann Arbor, SHM past president
"We wanted to not only enhance awareness among hospitalists about what appropriate antimicrobial prescribing is, but also to change behaviors and ultimately change culture to facilitate appropriate antibiotic use," says Jenna Goldstein, director of SHM's Center for Hospital Innovation and Improvement (CHII), who is leading the initiative along with Mobola Owolabi, SHM project manager.
Behavior Change
The society will provide educational inserts hospitalists can use at their hospitals, as well as downloadable posters that will help raise awareness on appropriate antibiotic use. The campaign will be highlighted in SHM's online and social media presence.
Hospitalists will be asked to make behavior changes in their antibiotic-related practices that will promote better stewardship, such as taking an antibiotic "timeout" during which usage is revisited and changed or discontinued if antibiotic use is not appropriate.
"We're specifically asking hospitalists to engage in behavior changes and we plan to assess outcomes and results after implementation," Goldstein says. "Our ultimate goal, although we realize this is a much longer-term goal and certainly more arduous to measure, is to change the culture in the hospital related to prescribing, so that hospitalists are prescribing only when appropriate, only when there's an indicated infection, and according to the evidence base for prescribing antimicrobials for their patients."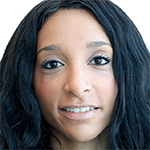 We wanted to not only enhance awareness among hospitalists about what appropriate antimicrobial prescribing is, but also to change behavior if they are engaging in behavior that is related to inappropriate prescribing. —Jenna Goldstein, director, SHM Center for Hospital Innovation and Improvement (CHII)