Further, nursing maintains and revises the mobility status on the SBAR, updates progress toward outcomes on the care plan, consults with the physician and team regarding the discharge plan, and discusses progress with the patient and family.
The role of the nursing/patient care assistant. The nursing assistant is responsible for implementing elements of the plan, such as activities of daily living, getting out of bed, and ambulation, under the guidance of the nurse. The nursing assistant reports patient responses to activity level and reflects mobility goals back to the patient verbally and through white board messaging.
Regardless of principal diagnosis and comorbidities, patients' functional mobility ultimately determines their trajectory during recovery.
Patient progress in mobility. When a patient sustains progress at one stage for 24 hours, the nurse aims to move the patient to the next stage by reevaluating the Barthel Index and going through the same steps as those followed during the initial scoring. The process moves the patient to higher activity levels, unless there are intervening problems affecting mobility.
In such cases, according to the Barthel Index, the patient may remain at the same—or be moved to a lower—activity level. In practice, patients are assessed each shift, and those with higher function (stage 3) are progressed to unsupervised ambulation.
The role of physical and occupational therapy. Although the role of physical and occupational therapists in the SLUHN mobility program is well codified, it is reserved for patients with complex rehabilitation needs due to the number of patients requiring rehabilitation.
In sum, this patient mobility program–for non-ICU hospitalized patients–relies on:
Documentation of baseline function;
Independent scoring using the Barthel Index;
Creation of clear roles for nursing, nursing assistants, and therapists; and
Reevaluation of patients at regular intervals based on the Barthel Index, so that they may progress to greater activity levels (or to lower levels in the case of a setback).
A key subsequent step, an evaluation of the program's performance in terms of readmissions, transfer rates to a skilled nursing facility, and skilled facility length of stay, has shown positive results in all three domains.
---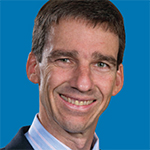 Dr. Whitcomb is Chief Medical Officer of Remedy Partners. He is co-founder and past president of SHM. Email him at [email protected].

Dr. Justin Psaila is network chair of medicine and section chief of hospital medicine, St. Luke's University Health Network, Bethlehem, Pa.
References