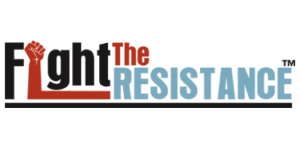 The CDC estimates that drug-resistant bacteria cause approximately 23,000 deaths and about two million illnesses each year in the U.S.1 Such unfavorable statistics encouraged the White House to convene a forum on antibiotic resistance in June 2015. The White House Forum on Antimicrobial Stewardship brought together more than 100 health leaders.2 Antimicrobial stewardship has been defined as the coordinated effort to optimize antimicrobial usage (the right agent, at the right time, at the correct dose, for an appropriate duration), with the goals of improving patient outcomes, reducing antimicrobial resistance, and decreasing healthcare costs.3 At the forum, many physicians, organizations, food vendors, hospital systems, and patients made a commitment to support appropriate use of antibiotics and use strategies to reduce antimicrobial resistance.
Many antimicrobial stewards, such as infection prevention specialists, hospital epidemiologists, pharmacists, nurses, and hospitalists, are at the center of quality improvement and seek to achieve optimal clinical outcomes related to antimicrobial use.4 These antimicrobial stewards often strive to minimize harms and other adverse events, reduce the costs of healthcare for infections, and decrease the threat of antimicrobial resistance.3
Hospitalists play a critical role in quality improvement and directly influence inpatient outcomes daily. It's essential that hospitalists continue to make patient safety and quality care a priority while employing a multidisciplinary approach in implementing antimicrobial stewardship best practices. Although antimicrobial stewardship programs have typically been led by infectious disease physicians and pharmacists, SHM recognizes the significant value of hospitalist leadership and/or participation.5 Although most hospitalists are familiar with the adverse effects of overprescribing antibiotics, their insight and collaboration with other hospital clinicians is necessary in order to Fight the Resistance.
Fight the Resistance, a new behavior change campaign from SHM and our Center for Hospital Innovation and Improvement, is intended to encourage appropriate prescribing and use of antibiotics in the hospital. The campaign's primary objective is to change prescribing behaviors among hospitalists and other hospital clinicians and facilitate behavior change related to antibiotic prescribing.
The campaign officially launched on Nov. 10, 2015, with a kickoff webinar presented by Scott Flanders, MD, FACP, MHM, and Melhim Bou Alwan, MD. Dr. Flanders discussed the importance of hospitalist involvement in antimicrobial stewardship and the significance of working in multidisciplinary teams in order to reduce overprescribing and the threat of antibiotic resistance.
Dr. Bou Alwan explained SHM's efforts to fight antimicrobial resistance and informed the audience of SHM's commitment to antibiotic stewardship. The webinar launch was a huge success, and SHM is excited to continue fighting the resistance with physicians across the country.
In order to Fight the Resistance, SHM is asking hospitalists to commit to the following actions:
Work with your team. Physicians, nurse practitioners, physician assistants, pharmacists, and infectious disease experts need to work together to ensure that antibiotics are used appropriately. Consider the patients part of your team, too, by discussing with them why antibiotics may not be the best choice of treatment.
Pay attention to appropriate antibiotic choice and resistance patterns, and identify mechanisms that can be used to educate providers about overprescribing in your hospital.
Rethink your antibiotic treatment time course. Be sure to adhere to your hospital's antibiotic treatment guidelines, track use of antibiotics, and set a stop date from when you first prescribe them.
SHM believes changing antibiotic prescription behaviors is a team effort and encourages hospitalists to get involved by visiting www.fighttheresistance.org. There you can find Fight the Resistance themed posters, resources, and educational materials to encourage enhanced stewardship and teamwork in your hospital. TH
---
Mobola Owolabi is senior project manager for The Center for Hospital Innovation and Improvement