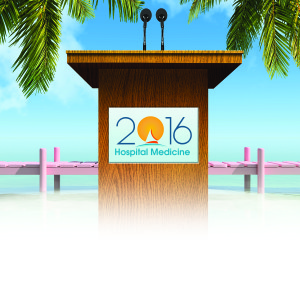 More than 3,000 hospitalists, nurses, administrators, medical residents, and students will ensconce themselves in Spanish Revival architecture, palm trees, fish tacos, and the latest in hospital medicine education March 6–9, converging at the San Diego Convention Center for the 2016 SHM annual meeting.
A great thing about San Diego is that the weather there is to a meteorologist as the common cold is to a doctor: not too challenging. If you guess mild and sunny, you won't be far off.
Read more about the new tracks, speakers at HM16.
The HM16 program, on the other hand, might be a challenge. There's a lot to choose from. The latest in clinical care, technology, practice management, building better relationships with patients—it all will be covered and then some. TH