Clinical question: Does pharmacist involvement in transitions of care decrease medication errors (MEs), adverse drug events (ADEs), and 30-day ED visits and inpatient readmissions?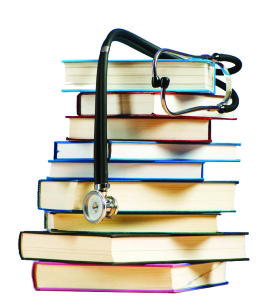 Background: Previous studies show pharmacist involvement in discharge can reduce ADEs and improve patient satisfaction, but there have been inconsistent data on the impact of pharmacist involvement on readmissions, ADEs, and MEs.
Study design: Prospective, randomized, single-period, longitudinal study.
Setting: Northwestern Memorial Hospital, Chicago.
Synopsis: Investigators included 278 patients (137 in study arm, 141 in control arm) in the final analysis. The study arm received intensive pharmacist involvement on admission and discharge, followed by phone calls at three, 14, and 30 days post-discharge. The study arm had lower composite 30-day ED visits and inpatient readmission rates compared to the control group (25% vs. 39%; P=0.001) but did not have lower isolated inpatient readmission rates (20% vs. 24%; P=0.43). ADEs and MEs were not significantly different between the two groups.
This study had extensive exclusion criteria, limiting the patient population to which these results can be applied. It was underpowered, which could have prevented the detection of a significant improvement in readmission rates.
Care transitions are high-risk periods in patient care, and there is benefit to continuity of care of an interdisciplinary team, including pharmacists.
Bottom line: Pharmacist involvement in transitions of care was shown to reduce the composite of ED visits and inpatient readmissions.
Citation: Phatak A, Prusi R, Ward B, et al. Impact of pharmacist involvement in the transitional care of high-risk patients through medication reconciliation, medication education, and postdischarge call-backs (IPITCH Study). J Hosp Med. 2016;11(1):39-44. doi:10.1002/jhm.2493.