Clinical question: Does taking a perioperative beta-blocker increase the risk of major adverse cardiovascular events (MACEs) and all-cause mortality in low-risk patients with essential hypertension (HTN)?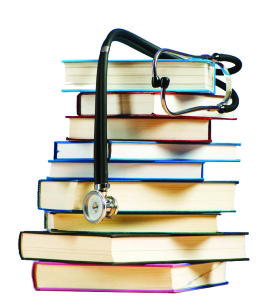 Background: Guidelines for the use of perioperative beta-blockers are being reevaluated due to concerns about validity of prior studies that supported the use of perioperative beta-blockers. This study sought to evaluate effectiveness and safety of beta-blockers in patients with uncomplicated HTN.
Study design: Observational cohort study.
Setting: Denmark.
Synopsis: This study included 55,320 hypertensive patients using at least two antihypertensive drugs who underwent non-cardiac surgery. Of these, 14,644 patients were treated with a beta-blocker. Patients with secondary cardiovascular conditions, renal disease, or liver disease were excluded; 30-day MACEs and all-cause mortality were analyzed.
In patients treated with a beta-blocker, the incidence of 30-day MACEs was 1.32% compared with 0.84% in the non-beta-blockers group; 30-day mortality in those treated with beta-blocker was 1.9% compared with 1.3% in the non-beta-blocker group. Risk of beta-blocker-associated MACEs was higher in patients 70 and older. Causality cannot be concluded based on observational data.
Bottom line: In patients with uncomplicated HTN, treatment with a beta-blocker may be associated with increased 30-day risk of perioperative MACEs after non-cardiac surgery.
Citation: Jorgensen ME, Hlatky MA, Kober L, et al. Beta-blocker-associated risks in patients with uncomplicated hypertension undergoing noncardiac surgery. JAMA Intern Med. 2015;175(12):1923-1931.