Clinical question: Is there an improved 30-day mortality rate if patients receive blood transfusion at higher hematocrit values after postoperative myocardial infarction (MI)?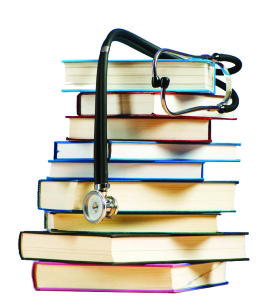 Background: Prior studies evaluating patients with a history of coronary artery disease (CAD) who undergo non-cardiac surgery have shown similar mortality outcomes with liberal and restrictive transfusion strategies. Data are lacking for transfusion strategies in patients with CAD who experience postoperative MI after non-cardiac surgeries.
Study design: Retrospective cohort.
Setting: Veterans Affairs health system.
Synopsis: The study included 7,361 patients with a history of CAD who underwent non-cardiac surgery whose postoperative hematocrit was between 20% and 30%. Patients were stratified by postoperative hematocrit nadir and presence of postoperative MI. In patients with postoperative MI, transfusion was associated with lower mortality with hematocrit nadir of 20%–24% but not with hematocrit of 24%–27% or 27%–30%. In patients without postoperative MI, transfusion was associated with higher mortality in patients with hematocrit of 27%–30%.
This retrospective study was limited to the VA population of mostly male patients. The sample size was limited. The study was unable to determine if postoperative blood transfusion is a risk for developing MI.
Bottom line: Patients with a history of CAD and MI who have a postoperative MI following non-cardiac surgery may benefit from higher blood transfusion thresholds; however, further controlled studies are needed.
Citation: Hollis RH, Singeltary BA, McMurtrie JT, et al. Blood transfusion and 30-day mortality in patients with coronary artery disease and anemia following noncardiac surgery [published online ahead of print October 7, 2015]. JAMA Surg. doi:10.1001/jamasurg.2015.3420.