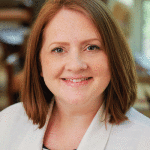 Mary Kathryn Anania, MD, has been appointed as hospitalist medical director at Florida Hospital Flagler in Palm Coast. Dr. Anania previously served as a hospitalist at Florida Hospital Memorial Medical Center in Daytona Beach. As Flagler medical director, Dr. Anania will oversee 11 hospitalists.
Zeshan Anwar, MD, is the new medical director of the hospitalist group at Evangelical Community Hospital in Lewisburg, Pa. Before arriving at Evangelical as a hospitalist in 2013, Dr. Anwar served as a hospitalist at Lock Haven Hospital in Linden, Pa., where he was also chair of the quality improvement committee and a physician advisor.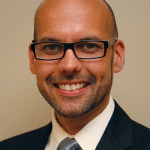 Roberto de la Cruz, MD, has been appointed as chief medical officer for Parkland Health & Hospital System in Dallas. Dr. de la Cruz previously held the position of hospitalist division chief at Parkland, and he served on Parkland's board of managers from 2011 to 2013. He also is an assistant professor of internal medicine at University of Texas Southwestern Medical Center.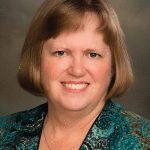 Janet Meckley, MD, recently was awarded the Paul S. Rhoads, MD, Humanity in Medicine Award by Reid Health in Richmond, Ind. Dr. Meckley served as a hospitalist from 2009 until 2015, when she decided to return to private practice. The Rhoads award recognizes compassionate patient and family care as well as community healthcare involvement.
Deshini Moonesinghe, MD, is the new senior vice president and chief medical officer for the Howard Region of Community Howard Regional Health in Kokomo, Ind. Dr. Moonesinghe spearheaded the foundation of Community Howard's hospitalist program in 2010, and she currently serves as lead hospitalist of the health system. Dr. Moonesinghe received Community Howard's Physician of the Year Award in 2014.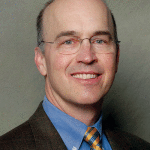 Mark V. Williams, MD, MHM, recently was named to the advisory board of The Joint Commission Journal on Quality and Patient Safety. Dr. Williams is a professor and the vice chair of the Department of Internal Medicine at the University of Kentucky in Lexington. Dr. Williams founded the hospitalist program at Grady Memorial Hospital in Atlanta and the academic hospitalist programs at Emory and Northwestern universities. He is a founding editor of the Journal of Hospital Medicine and a past president of SHM.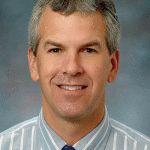 John Zachem, DO, received the 2015 North Star Award from St. Charles Health System in Bend, Ore. Dr. Zachem led the charge in forming the first hospitalist program at St. Charles in 2006, where he has practiced since. According to the health system, the North Star Award recognizes a local physician who practices "compassionate patient care, professionalism, and a commitment to improving the lives of Central Oregonians."
Business Deals


ApolloMed Hospitalists, a management group affiliated with the Glendale, Calif.–based Apollo Medical Holdings, Inc., has partnered with Allied Pacific of California IPA, an independent practice association based in Alhambra, Calif. Allied Pacific already manages inpatient admissions at five AHMC Healthcare hospitals in Southern California, plus two others, and ApolloMed Hospitalists will handle staffing physicians at these seven. ApolloMed Hospitalists was founded in 2001.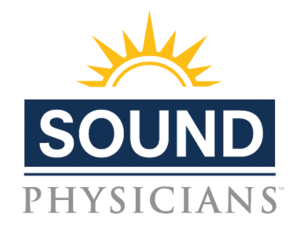 Sound Physicians, a private hospital medicine staffing company based in Tacoma, Wash., recently contracted to provide hospitalist services at the following institutions: Mercy Health—Fairfield Hospital in Fairfield, Ohio; Natividad Medical Center in Salinas, Calif.; Skagit Valley Hospital in Mt. Vernon, Wash.; and St. Elizabeth Youngstown Hospital in Youngstown, Ohio. Sound Physicians manages hospitalist physicians in 35 states in the U.S.
Sound Physicians is celebrating with one of its partner hospitals, OSF St. Francis Hospital in Escanaba, Mich., which was recently named one of The Leapfrog Group's Top Hospitals in the U.S. for the fourth consecutive year. Sound Physicians manages OSF St. Francis's hospitalist physicians and oversees more than half of the hospital's total inpatient admissions. The Leapfrog Group's Top Hospitals list is compiled from survey results based on Leapfrog's quality and safety standards.