Never Stop Recruiting and Ensure Hospitalists Themselves Are Actively Engaged in Recruiting
I wrote about recruiting originally in July 2008 when there was a shortage of hospitalists everywhere. Since then, the supply of doctors seeking work as a hospitalist has caught up with demand in many major metropolitan areas like Minneapolis and Washington, D.C.
But outside of large markets—that is, in most of the country—demand for hospitalists still far exceeds supply, and groups face ongoing staffing deficits that come with the need for existing doctors to work extra shifts and use locum tenens or other forms of temporary staffing. The potential excess supply of hospitalists in major markets may eventually trickle out and ease the shortages elsewhere, but that hasn't happened in a big way yet. So for these places, it is crucial to devote a lot of energy and resources to recruiting.
A vital component of successful recruiting is participation in the effort by the hospitalists themselves. I think the best mindset for the hospitalists is to think of themselves as leading recruitment efforts assisted by recruiters rather than the other way around. For example, the lead hospitalist or some other designated doctor should try to respond by phone (if that's impractical, then respond by email) to every reasonable inquiry from a new candidate within 24 hours and serve as the candidate's principle point of communication throughout the recruitment process. The recruiter can handle details of things like arranging travel for an interview, but a hospitalist in the group should be the main source of information regarding things like the work schedule, patient volume, compensation, etc. And a hospitalist should serve as the main host during a candidate's on-site interview.
More to Come …
Next month, I'll address things like a written policy and procedure manual, clear reporting relationships for the hospitalist group, and roles for advanced practice clinicians (NPs and PAs). TH
---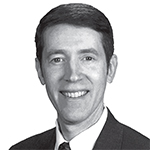 Dr. Nelson has been a practicing hospitalist since 1988. He is co-founder and past president of SHM, and principal in Nelson Flores Hospital Medicine Consultants. He is co-director for SHM's "Best Practices in Managing a Hospital Medicine Program" course. Write to him at [email protected].