Research
Vineet Chopra, MD, MSc, FHM
Dr. Chopra is an assistant professor of medicine and research scientist in the Patient Safety Enhancement Program at the University of Michigan and Ann Arbor VA Medical Center. Dr. Chopra's research efforts are centered on improving the safety of hospitalized patients by preventing hospital-acquired complications. Using peripherally inserted central catheters (PICCs) as a model for this inquiry, his work has focused on quantifying current use of PICCs in hospitalized patients, estimating the risk of complications, and defining innovative ways to improve decision making for these devices. His research has been cited 1,962 times (1,580 times since 2010). He is an associate editor of The American Journal of Medicine and the Journal of Hospital Medicine and will serve as chair of SHM's Research Committee in 2016.
Teaching
Alberto Puig, MD, PhD, SFHM
Dr. Puig has spent his career fully devoted to medical and clinical education. He is an associate professor of medicine at Harvard Medical School in Boston and director of the core educator faculty in the Department of Medicine at Massachusetts General Hospital, where he leads a unique group of physician-teachers fully devoted to clinical education. He is a regular discussant on educational programs for the academy at Harvard Medical School, and his contributions to medical education and clinical hospital teaching have made him a celebrated teacher and educator. Dr. Puig has played an important role at SHM and in the field of hospital medicine through his efforts as a medical educator; he is an avid student of the history of medicine and has been a frequent presenter at SHM's annual meeting on this topic.
Teamwork
WellSpan Health, Active Bed Management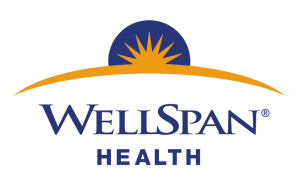 Inspired by an HM12 pre-course on Active Bed Management (ABM), MaryEllen Pfeiffer, DO, physician lead for ABM at WellSpan, and William A. "Tex" Landis, MD, medical director of WellSpan Hospitalists, returned to York, Pa., and began brainstorming. After a site visit to Johns Hopkins Bayview Medical Center in Baltimore, a team of hospitalists collaborated with WellSpan nursing (Bonita Trapnell, RN), patient logistics (Marc Mione, RN), case management (Jessica Hagen, RN), and the ED (David Vega, MD, Brian Yetter, PhD) to pilot and implement ABM within WellSpan's York and Gettysburg hospitals.
With the launch of ABM, Dr. Pfeiffer and Dr. Landis hoped to decrease ED length of stay by standardizing the hospitalist processes surrounding admission orders in computerized physician order entry. Ultimately, ABM at WellSpan has maintained the fastest time-to-admission order entry for any service at York Hospital—a decrease to 10 minutes from 80—with less variation for two years. ABM has also sustained national benchmark ED length of stay when the hospital is functioning at general capacity.
ABM also became instrumental in process and outcome objectives from a number of other hospital-wide initiatives. With ABM, more than 90% of a physician's patient load is on one medical unit (up from 40%), which allowed the hospitalists to implement structured interdisciplinary bedside rounds (SIBR) on all medical units in York and Gettysburg hospitals. The success of ABM and SIBR allowed a transition-of-care project to focus on efficient discharges. Furthermore, Dr. Pfeiffer led a direct admission task force to improve direct admission referrals, safety, and acceptance, the number of which has since doubled. Without hospitalists' ongoing leadership and effective teamwork, these significant improvements would not have been possible or sustained. TH