Clinical question: What is the incidence and outcome of patients with ischemic hepatitis?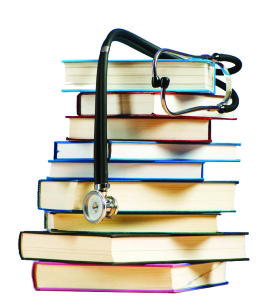 Background: Ischemic hepatitis, or shock liver, is often diagnosed in patients with massive increase in aminotransferase levels most often exceeding 1000 IU/L in the setting of hepatic hypoperfusion. The data on overall incidence and mortality of these patients are limited.
Study Design: Systematic review and meta-analysis.
Setting: Variable.
Synopsis: Using a combination of PubMed, Embase, and Web of Science, the study included 24 papers on incidence and outcomes of ischemic hepatitis published between 1965 and 2015 with a combined total of 1,782 cases. The incidence of ischemic hepatitis varied based on patient location with incidence of 2/1000 in all inpatient admissions and 2.5/100 in ICU admissions. The majority of patients suffered from cardiac comorbidities and decompensation during their admission. Inpatient mortality with ischemic hepatitis was 49%.
Interestingly, only 52.9% of patients had an episode of documented hypotension.
Hospitalists taking care of patients with massive rise in aminotransferases should consider ischemic hepatitis higher in their differential, even in the absence of documented hypotension.
There was significant variability in study design, sample size, and inclusion criteria among the studies, which reduces generalizability of this systematic review.
Bottom line: Ischemic hepatitis is associated with very high mortality and should be suspected in patients with high levels of alanine aminotransferase/aspartate aminotransferase even in the absence of documented hypotension.
Citation: Tapper EB, Sengupta N, Bonder A. The incidence and outcomes of ischemic hepatitis: a systematic review with meta-analysis. Am J Med. 2015;128(12):1314-1321.
Short Take
Music Can Help Ease Pain and Anxiety after Surgery
A systematic review and meta-analysis showed that music reduces pain and anxiety and decreases the need for pain medication in postoperative patients regardless of type of music or at what interval of the operative period the music was initiated.
Citation: Hole J, Hirsch M, Ball E, Meads C. Music as an aid for postoperative recovery in adults: a systematic review and meta-analysis. Lancet. 2015;386(10004):1659-1671