Are you interested in growing professionally and getting involved in work that you are excited about with colleagues across the country? You are in the driver's seat as a hospitalist. You are in a position to lead, initiate quality improvement, impact patient outcomes, and advocate for your patients and your specialty in healthcare legislation.
SHM offers a wealth of volunteer experiences that will grow your strengths and interests, sharpen your professional acumen, and enhance your profile. New engagement opportunities are added regularly and represent unique ways to make a difference in hospital medicine. Check out some highlights: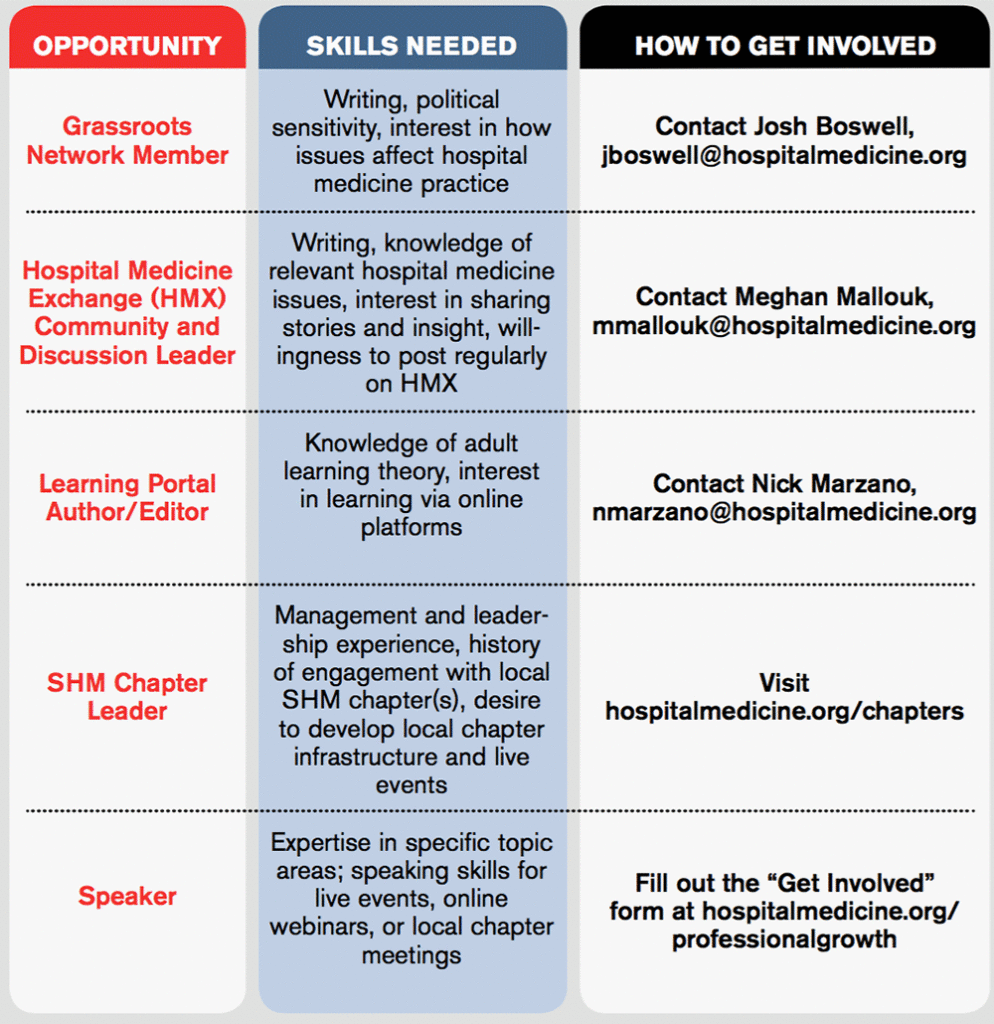 These are just a few potential opportunities available from SHM. To learn more and find one that fits your interests, visit hospitalmedicine.org/getinvolved.