Standing adjacent Poster 391 in a loud, crowded meeting hall, Monika Wells, MD, MPH, a resident in internal medicine at Virginia Mason Medical Center in Seattle, chatted with a colleague. A few feet away, a group of doctors and healthcare professionals huddled dramatically, just barely out of earshot.
The fate of Dr. Wells' scientific abstract hung in the balance.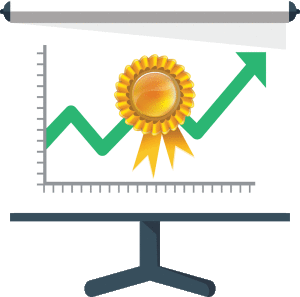 Her study, a look at scheduling the start and stop times of hospitalist shifts around expected demand to reduce costs and patient wait times, was a short-list finalist in the Innovations category of HM16's annual Research, Innovation, and Clinical Vignettes scientific abstract competition. With her work done—she had already made presentations to first a pair of semifinalist judges and then to a herd of all 10 of the category judges—Dr. Wells looked remarkably calm as she waited for the announcement of the winners.
Either way, she said, the competition had been an invigorating, exciting experience.
"I'm a doctor, so I like to compete," she half-joked. "It definitely has been motivating."
RIV ribbons this year were handed out to seven winners in four categories. The competition garnered 914 abstracts accepted for presentation.
Dr. Wells ended up being one of them. She was named Innovations' trainee winner. In her study, researchers found that analyzing the flow of admissions and redistributing hospitalists to better conform to that flow reduced patient wait times and costs as well as improved the subjective experience of hospitalists even as volume increased.
The overall winner in the Innovations category also went to a trainee, Baely Crockett, PharmD, a resident at Eskenazi Health in Indianapolis. Her study looked at a pharmacist-managed rivaroxaban clinic for the treatment of venous thromboembolism (VTE). It was the first time, as far as the judges knew, that an award had gone to a pharmacist.
Dr. Crockett's abstract showed that patients diagnosed in the ED with low-risk VTE are given a prescription scheduled to be seen in the follow-up clinic within two to five days, at which point the pharmacist sees the patients and reviews their case with them and determines treatment duration.
Dr. Crockett said the pharmacists involved are especially suitable for the role not only because of their expertise in the medication and the handling of time-consuming co-pay issues and other concerns but also because they shadowed ED physicians for six months to get training and experience.
"We're able to fill in gaps that are true challenges to the patient's success in finishing therapy," she said.
One of the Innovations judges, Michael Craig, MD, MPH, FHM, associate professor of medicine at the University of North Carolina in Chapel Hill, said the research hit on an area of growing interest.
"The movement toward outpatient treatment of VTE is a pretty big topic that lots of people are working on," he said. "It's very relevant. The whole idea of having a pharmacist-driven intervention is unique; nobody had thought of or heard of before."
The winner in the Research category was Vineet Chopra, MD, MSc, FHM, assistant professor at the University of Michigan in Ann Arbor, whose work set out to quantify how to prevent bloodstream infection and blood clots from the use of peripherally inserted central catheters, or PICC lines. Researchers created a simulation model, based on data from the literature, looking at what would happen to a hospital if the use of certain types of PICCs was increased while use of other types was decreased—the rationale being that PICCs with just one channel, or port, have a lower risk of infection or blood clots than those with multiple ports.