There are lots of opportunities for innovation in healthcare. But commercializing an idea will be one of the most challenging things you'll ever do. Surround yourself with people who have skills that complement yours. Physician entrepreneurs need to be part of a viable team.
Sell, Sell, Sell
In business, as in life, "we're all in sales." We sell our ideas, our work product, ourselves. Even as physicians we have to sell patients and colleagues on our thought processes to be successful. Successful entrepreneurs are comfortable selling and put their best foot forward when trying to recruit a resource or persuade a potential customer.
Conflicts of Interest
"There is no interest without conflict." If you look hard enough, you'll see that we all have conflicts of interest. The key is to recognize them and disclose them. Of course, there are certain conflicts that are deal breakers. They must be avoided. If you remain employed, most of them are spelled out in your employer's conflict of interest and intellectual property policies.
HIPAA Is an Innovation Killer
If your idea involves technology or services that address protected health information, become a HIPAA savant as soon as possible. The good news is that if you can effectively navigate the HIPAA challenge, you will have an advantage over your competitors.
Pure 'Tech' Plays Are Difficult
If you want to try to build the next killer app for healthcare and hope it will go viral, good luck. Based on my experience, it is difficult to get market traction with a pure technology offering. The strategy with a higher likelihood of success is to provide services with a technology platform that supports those services. As a provider of a service, you can provide immediate value to the customer and become "sticky" as you build your business (and software).
Enjoy the Journey, No Matter What
At first, you will be propelled by irrational exuberance and a passion for the greatness of your idea. That's not only a good thing, it's a requirement. But becoming a successful entrepreneur is a heavy haul down a long road of hard work and execution. Enjoying the journey is crucial since, beyond that, there are no guarantees. But life is short, so maybe you also value a career with no regrets. Take a chance and enjoy the ride.
Being a physician entrepreneur is not for everyone. But for those who take the plunge, it can be one of the most fulfilling, exciting, and meaningful journeys one could imagine. TH
Author note: I'd like to thank Dr. Jason Stein and Joe Miller for their helpful comments on this column.
---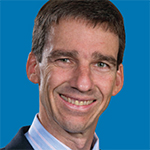 Dr. Whitcomb is Chief Medical Officer of Remedy Partners. He is co-founder and past president of SHM. Email him at [email protected].