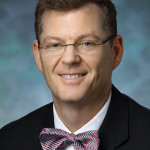 Eric Howell, MD, MHM, recently was promoted to professor of medicine at Johns Hopkins University in Baltimore. Dr. Howell serves as division director of the Collaborative Inpatient Medicine Service (CIMS) at Johns Hopkins Bayview Medical Center. He is a past president of SHM and currently a senior physician advisor for the society.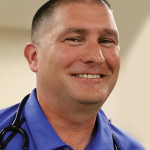 Aric Groshong, MD, is the first pediatric hospitalist at CHI Mercy Health Mercy Medical Center in Roseburg, Ore. Dr. Groshong previously served the Roseburg community through his private practice for 21 years. CHI Mercy Health Mercy Medical Center is a 174-bed acute-care hospital serving southwestern Oregon since 1909.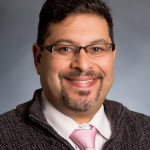 Michael Malek, MD, is the new chief medical officer of Hope Hospice in Dublin, Calif. Dr. Malek is a hospitalist who most recently served as lead hospitalist for the Palo Alto Medical Foundation in Dublin. He also served as an associate medical director of Hope Hospice from 2005 to 2013.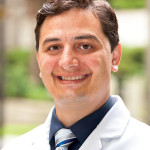 Chris Moriates, MD, was appointed assistant dean of healthcare value and associate professor in the department of internal medicine at the new Dell Medical School at the University of Texas at Austin. Most recently, Dr. Moriates served as an assistant professor in the hospital medicine division at the University of California, San Francisco (UCSF). Dr. Moriates also serves as the director of implementation initiatives at Costs of Care, a global nonprofit organization focused on delivering better care at a lower cost.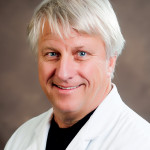 Ted Pennel, MD, has been named the new chief hospitalist of Gordon Hospital in Calhoun, Ga. He previously served as chief hospitalist at Redmond Regional Medical Center in Rome, Ga. Dr. Pennel has been affiliated with Gordon Hospital, a 69-bed community hospital in the Adventist Health system, since 1988.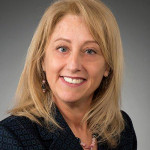 Gina Puglisi, MD, received the 2016 Summit Award from EmCare, a hospitalist management company based in Dallas. Dr. Puglisi is a hospitalist at Nyack Hospital in Nyack, N.Y. Each year, EmCare chooses a single outstanding hospitalist from across the country to receive the award.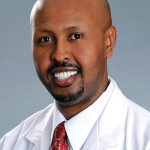 Bedri Yusuf, MD, SFHM, is the new vice president and chief physician executive for Gwinnett Medical Group in Lawrenceville, Ga. Dr. Yusuf most recently served as vice president of Gwinnett Medical Center's medical staff and co-director of the hospitalist program there. Dr. Yusuf has been a hospitalist at Gwinnett since 2006.
Business Moves
Winter Haven Hospital in Winter Haven, Fla., is now offering pediatric hospitalist services thanks to an agreement with Watson Clinic, based in Lakeland, Fla. The new pediatric unit consists of eight beds and is supervised by three pediatric hospitalists. Winter Haven Hospital is a 468-bed nonprofit hospital and is one of 14 hospitals in the BayCare Health System, which serves the greater Tampa Bay region of Florida.


TeamHealth has been recognized by Becker's Hospital Review as one of "150 Great Places to Work in Healthcare." TeamHealth also made the list of "The World's Most Admired Companies" by Fortune magazine for the second year in a row. TeamHealth is a physician management company based in Knoxville, Tenn., with more than 3,400 acute- and post-acute-care facilities and physician groups across the country. TeamHealth was founded in 1979.


Ob Hospitalist Group (OBHG), based in Greenville, S.C., recently announced eight new ob-gyn hospitalist programs. OBHG's new programs reside at the following hospitals: Alexian Brothers Women & Children's Hospital in Hoffman Estates, Ill.; Baylor Medical Center at Carrollton in Carrollton, Texas; Florida Hospital Tampa in Tampa, Fla.; JFK Medical Center in Atlantis, Fla.; Memorial Hospital Central in Colorado Springs, Colo.; Mother Frances Hospital Tyler in Tyler, Texas; Northridge Hospital Medical Center in Northridge, Calif.; and Salinas Valley Memorial Hospital in Salinas, Calif. OBHG has been staffing ob-gyn hospitalists since 2006.