Clinical question: Which cardiovascular imaging modalities can augment triage of ED patients with chest pain?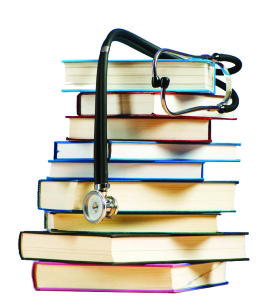 Background: Because absolute event rates for patients with chest pain and normal initial ECG findings are not low enough to drive discharge triage decisions, and findings that patients with acute myocardial infarction (AMI) are inadvertently discharged because of less-sensitive troponin assays, there is great interest in what imaging modalities can facilitate safer triages.
Study design: Clinical guideline.
Setting: Meta-analysis of studies in multiple clinical settings.
Synopsis: This guideline adopted two pathways: an early assessment pathway, which considers imaging without the need for serial biomarker analysis, and an observational pathway, which involves serial biomarker testing.
For the early assessment pathway, when ECG and/or biomarker analysis is unequivocally positive for ischemia, all rest-imaging modalities are rarely appropriate. When the initial troponin level is equivocal, both rest single-photon emission computed tomography (SPECT) and coronary CT angiography (CCTA) are appropriate, though rest echocardiography and rest cardiovascular magnetic resonance (CMR) may be alternatives. Resting imaging may also be appropriate when chest pain resolves prior to evaluation and/or initial ECG plus troponin is non-ischemic/normal.
In the observational pathway, for patients with ECG changes and/or serial troponins unequivocally positive for AMI, only cardiac catheterization is recommended. When serial ECGs/troponins are borderline, stress-test modalities and CCTA are appropriate. When serial ECGs/ troponins are negative, outpatient testing may be appropriate.
Bottom line: Experts recommend cardiac catheterization as the imaging modality of choice for patients with an unequivocal AMI diagnosis. When ECG and/or biomarkers are equivocal or negative, outpatient evaluation may be appropriate.
Citation: Rybicki FJ, Udelson JE, Peacock WF, et al. Appropriate utilization of cardiovascular imaging in emergency department patients with chest pain: a joint document of the American College of Radiology Appropriateness Criteria Committee and the American College of Cardiology Appropriate Use Criteria Task Force. J Am Coll Radiol. 2016;(2):e1-e29. doi:10.1016/j.jacr.2015.07.007.
Short Take
Family Reflections on End-of-Life Cancer Care
In this multicenter, prospective, observational study, family members of patients with advanced-stage cancer who received aggressive care at end of life were less likely to report the overall quality of end-of-life care as "excellent" or "very good."
Citation: Wright AA, Keating NL, Ayanian JZ, et al. Family perspectives on aggressive cancer care near the end of life. JAMA. 2016;315(3):284-292.