Clinical question: Is a delay in completion of hospital discharge summary associated with hospital readmissions?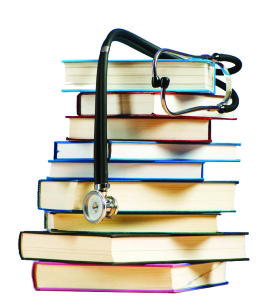 Background: Inpatient discharge summaries serve as a communication tool to future care providers. Previous studies have shown mixed impact on the timeliness of discharge summaries on hospital readmissions.
Study design: Retrospective cohort study.
Setting: Adult medical patients at Johns Hopkins University Hospital, Baltimore.
Synopsis: Study authors examined the time between hospital discharge and discharge summary completion on 87,994 hospitalizations to assess whether a delay increased the odds of hospital readmission. In those hospitalizations, 14,248 patients (16.2%) were readmitted within 30 days of discharge. There was a statistically significant adjusted odds ratio of 1.09 (P=0.001) for readmission associated with discharge summaries completed more than three days after discharge.
The main advantage of the study is that the investigators reviewed a large number of hospitalizations. The major limitation is that deaths or admissions to other hospitals within 30 days of discharge were not measured.
Bottom line: Completing a discharge summary within three days of discharge may decrease the risk of 30-day readmission.
Citation: Hoyer EH, Odonkor CA, Bhatia SN, Leung C, Deutschendorf A, Brotman DJ. Association between days to complete inpatient discharge summaries with all-payer hospital readmissions in Maryland [published online ahead of print February 23, 2016]. J Hosp Med. doi:10.1002/jhm.2556
Short Take
Effectiveness of Rapid Response Teams
A meta-analysis of 30 eligible studies evaluating the impact of rapid response teams (RRTs) from 2000 to 2016 found that RRTs are effective at reducing both in-hospital cardiac arrest and hospital mortality.
Citation: Solomon RS, Corwin GS, Barclay DC, Quddusi SF, Dannenberg MD. Effectiveness of rapid response teams on rates of in-hospital cardiopulmonary arrest and mortality: a systematic review and meta-analysis [published online ahead of print Febraury 1, 2016]. J Hosp Med. doi:10.1002/jhm.2554.