Several prominent hospitalist leaders have been named to Modern Healthcare magazine's "50 Most Influential Physician Executives and Leaders" for 2016. Among them are Patrick Conway, MD, MSc, MHM, a pediatric hospitalist as well as CMO and deputy administrator for innovation and quality at the Centers for Medicare & Medicaid Services (CMS); Vivek Murthy, MD, MBA, a hospitalist and the current U.S. Surgeon General; Lynn Massingale, MD, co-founder and executive chairman of the hospitalist staffing firm TeamHealth; and Robert M. Wachter, MD, MHM, a national hospitalist leader, professor, and interim chairman of the Department of Medicine at the University of California, San Francisco (UCSF), and a founder of the hospitalist movement.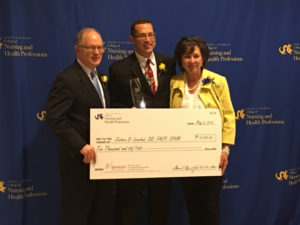 Jackson Health System (JHS) hospitalists received the 2016 BAYADA Award for Technological Innovation in Healthcare, Education, and Practice, facilitated by the Drexel University College of Nursing and Health Professionals. The $10,000 award recognized improvement in preventing/decreasing errors and improving outcomes through the HM groups' "simulation-based procedural instructional curriculum," according to Joshua D. Lenchus, DO, RPh, SFHM, president of JHS medical staff.
Susan George, MD, SFHM, recently received the Katharine F. Erskine Award from the YWCA in Worcester, Mass. Dr. George served as an internal medicine physician at Saint Vincent Hospital in Worcester for a total of 20 years and as hospitalist medical director there from 2007 until this year, when she left to go into private practice. Dr. George still teaches at the University of Massachusetts Medical School as an associate professor of medicine. The award is named for Katharine F. Erskine, a former YWCA president and women's advocate since before the turn of the 20th century.
Alanna Small, MD, was recently named deputy chief of staff for Physician Services at Samuel Simmonds Memorial Hospital in Barrow, Alaska. Prior to this role, Dr. Small served as a hospitalist at the Alaska Native Medical Center in Anchorage.
Business Moves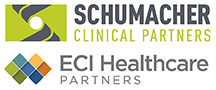 Schumacher Clinical Partners (SCP), based in Lafayette, La., and ECI Healthcare Partners, Inc. (ECI), based in Traverse City, Mich., have announced that the two companies will merge this year. SCP is a hospitalist and emergency medicine staffing company that was founded in 1994. ECI was founded in 1972 to offer emergency medicine in northern Michigan, and it now staffs hospitalist and emergency medicine providers across the country.


Envision Healthcare Holdings, Inc., based in Greenwood Village, Colo., was named one of Fortune magazine's "World's Most Admired Companies" for 2016. Envision's healthcare service portfolio includes EmCare Holdings, Inc., which provides contracted hospitalist services to hospitals across the country.
Envision also announced its planned acquisition of Emergency Physicians Medical Group (EPMG), based in Ann Arbor, Mich., a private emergency and hospital medicine staffing firm serving the Midwestern United States since 1976.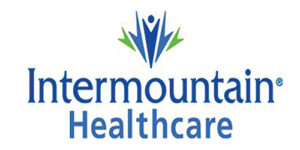 Intermountain Healthcare in Salt Lake City was recently recognized by the U.S. Centers for Disease Control and Prevention (CDC) for its revolutionary protocols in reducing the venous thromboembolism (VTE) rate in inpatients. Hospitalists at Intermountain use an electronic tool to scan the patient's electronic medical record on a daily basis. The CDC awarded Intermountain and seven other hospitals nationwide with its HA-VTE Prevention Champion award earlier this year.


iNDIGO Health Partners, a private hospitalist staffing firm based in Traverse City, Mich., received the 2016 Comprehensive Integration Award from the Intelligent Health Association (IHA). The award recognizes iNDIGO for its recent work to streamline hospitalist schedules and ultimately reduce physician burnout. iNDIGO reports a 97.6% retention rate for its providers over a five-year period.
---
Michael O'Neal is a freelance writer in New York City.