Clinical question: Is one dose of dexamethasone comparable to five days of prednisone for treating mild-to-moderate asthma exacerbations?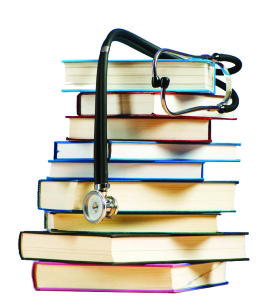 Background: Corticosteroids are the mainstay of initial treatment for asthma exacerbations. The National Heart, Lung, and Blood Institute recommends a minimum of five days of prednisone, though studies have shown incomplete adherence to prolonged therapies. Dexamethasone has a longer duration of action than prednisone.
Study design: Randomized, controlled, double-blinded trial.
Setting: Urban, safety-net, teaching hospital.
Synopsis: The study included 376 adults ages 18–55 presenting to the emergency department for a mild-to-moderate asthma exacerbation who were randomized to two treatment courses of corticosteroids: one 12 mg dose of oral dexamethasone followed by four days of placebo versus five days of 60 mg of oral prednisone. Two weeks later, a telephone survey asked if they had relapsed and had to seek medical attention. This study did not show noninferiority of the dexamethasone option compared to the standard of care. Specifically, it showed a 12.1% relapse rate in the dexamethasone group versus a 9.8% relapse rate for prednisone (95% CI, -4.1% to 8.6%).
This was a small study looking at adults without other chronic lung diseases or diabetes. The authors did not include those patients who were either lost to follow-up (20% of those initially randomized) or ultimately admitted after their emergency department course.
Hospitalists who care for patients with asthma should look to the current standards of corticosteroid selection and duration to minimize clinical relapses and possibly readmissions.
Bottom line: One large dose of dexamethasone is inferior to the standard five days of prednisone for treating acute asthma exacerbations in adults.
Citation: Rehrer MW, Liu B, Rodriguez M, Lam J, Alter HJ. A randomized controlled noninferiority trial of single dose of oral dexamethasone versus 5 days of oral prednisone in acute adult asthma [published online ahead of print April 14, 2016]. Ann Emerg Med. doi:10.1016/j.annemergmed.2016.03.017.
Short Take
Guideline Recommends ED Asthma Management Associated with Shorter Inpatient Stay
Observational study found ED treatment concordance with four guideline-based processes for acute asthma treatment (inhaled beta-agonists, inhaled anticholinergics, systemic corticosteroids, and avoidance of methylxanthines) is associated with a 17% shorter hospital length of stay.
Citation: Hasegawa K, Brenner BE, Nowak RM, et al. Association of guideline-concordant acute asthma care in the emergency department with shorter hospital length of stay: a multicenter observational study. Acad Emerg Med. 2016;23(5):616-622.