Clinical question: Which medications are most safe and effective at managing type 2 diabetes?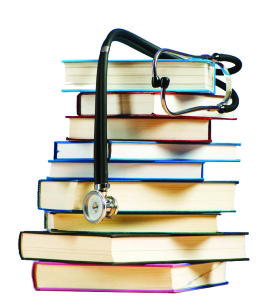 Background: Patients and practitioners need an updated review of the evidence to select the optimal medication for type 2 diabetes management.
Study design: Systematic review.
Synopsis: The authors reviewed 179 trials and 25 observational studies. When comparing metformin to sulfonylureas, metformin was associated with less cardiovascular mortality.
However, when trying to make comparisons based on all-cause mortality or microvascular complications, the evidence is limited. Improvements in hemoglobin A1c levels are similar when comparing different monotherapy options, and low blood sugar was most common with sulfonylureas. The short duration of many trials limits the ability to provide better data on long-term outcomes.
Bottom line: Metformin remains the first-line agent for type 2 diabetes management.
Citation: Maruthur NM, Tseng E, Hutfless S, et al. Diabetes medications as monotherapy or metformin-based combination therapy for type 2 diabetes: a systemic review and meta-analysis. Ann Intern Med. 2016;164(1):740-751.
Short Take
Patients Discharge Readiness May Not Be Adequately Assessed and/or Addressed During Hospitalization
Prospective observational study found unresolved barriers to discharge were common in at least 90% of patients. Patients frequently cited issues including unresolved pain, lack of understanding around discharge plans, and ability to provide self-care.
Citation: Harrison JD, Greysen RS, Jacolbia R, Nguyen A, Auerbach AD. Not ready, not set…discharge: patient-reported barriers to discharge readiness at an academic medical center [published online ahead of print April 15, 2016]. J Hosp Med. doi:10.1002/jhm.2591.