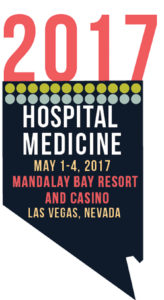 As the largest national gathering of hospitalists, Hospital Medicine 2017 (HM17) offers a comprehensive array of educational and networking opportunities designed specifically for hospital medicine professionals. Enhance your experience by registering at HM17 headquarters, the Mandalay Bay Resort and Casino in Las Vegas. Whether you want to relax after a day of education and networking or take advantage of Mandalay Bay's exciting offerings, the resort offers a 120-acre playground for every taste and pace. There is no better place to stay while attending HM17. Here are a few reasons:
Mandalay Bay Beach: The 43-story "seaside" resort boasts the spectacular 11-acre Mandalay Bay Beach, complete with 2,700 tons of real sand. Three pools, an exciting wave pool, and a quarter-mile lazy river provide a refreshing escape from the desert heat.
Dining: With more than 20 diverse restaurants featuring eight celebrity chefs, Mandalay Bay features cuisine of all types and a world of flavors.
Entertainment: Dance the night away at the Eyecandy Sound Lounge, or take in the spectacular Cirque du Soleil show.
For reservations, call 877-632-9001 and ask for SHM's room block. Or reserve your room online at www.hospitalmedicine2017.org/hotel.