Linden's position is budgeted through the psychiatry department and funded by the hospital with only modest professional fee collections.
An Idea That Is Catching On?
Anu Goyal made me aware of a study from 2004 that summarized findings from experience with a similar service at Washington University in St. Louis, but the service was cancelled after a short time due to its cost.1 She also found a few studies from the 1990s and a 2001 study from Australia that report on a similar service.
But maybe the idea is catching on again, at least a little.
On April 25, The Wall Street Journal published an article titled "Hospitals Test Putting Psychiatrists on Medical Wards."2 It described programs at Brigham and Women's Hospital in Boston, Johns Hopkins Hospital in Baltimore, and NewYork-Presbyterian/Columbia University Medical Center in New York City. They share some similarities with the service at the University of Michigan. However, according to the article, the three big-city programs tilt more toward a traditional consultation model than what Linden does.
I think every hospital should be thinking about a service other than traditional consult psychiatry that could help with challenging patient behavior. The University of Michigan model or similar ones seem like a good place to start. TH
Reference
Yakimo R, Kurlowicz L, Murray R. Evaluation of outcomes in psychiatric consultation-liaison nursing practice. Arch Psychiatr Nurs. 2004;18(6):215-227.

2. Ladnado L. Hospitals test putting psychiatrists on medical wards. The Wall Street Journal website. Accessed July 3, 2016.
---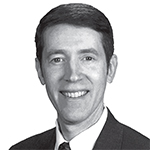 Dr. Nelson has been a practicing hospitalist since 1988. He is co-founder and past president of SHM, and principal in Nelson Flores Hospital Medicine Consultants. He is co-director for SHM's "Best Practices in Managing a Hospital Medicine Program" course. Write to him at [email protected].