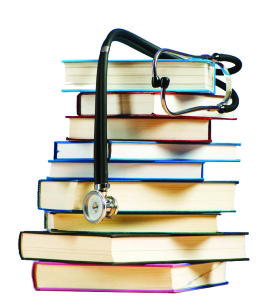 Clinical Question: Does an in-hospital mobility program improve posthospital function and mobility among older medical patients?
Background: Older hospitalized patients experience decreased mobility while in the hospital and suffer from impaired function and mobility after they are discharged. The efficacy and safety of inpatient mobility programs are unknown.
Study design: Randomized, single-blinded controlled trial.
Setting: Birmingham Veterans Affairs Medical Center, Alabama.
Synopsis: The study included 100 patients age 65 years and older admitted to general medical wards. Researchers excluded cognitively impaired patients and patients with limited life expectancy. Intervention patients received a standardized hospital mobility protocol, with up to twice daily 15- to 20-minute visits by research personnel. Visits sought to progressively increase mobility from assisted sitting to ambulation. Physical activity was coupled with a behavioral intervention focused on goal setting and mobility barrier resolution. The comparison group received usual care. Outcomes included changes in activities of daily living (ADLs) and community mobility one month after hospital discharge.
One month after hospitalization, there were no differences in ADLs between intervention and control patients. Patients in the mobility protocol arm, however, maintained their prehospital community mobility, whereas usual-care patients had a statistically significant decrease in mobility as measured by the Life-Space Assessment. There was no difference in falls between groups.
Bottom line: A hospital mobility intervention was a safe and effective means of preserving community mobility. Future effectiveness studies are needed to demonstrate feasibility and outcomes in real-world settings.
Citation: Brown CJ, Foley KT, Lowman JD Jr, et al. Comparison of posthospitalization function and community mobility in hospital mobility program and usual care patients: a randomized clinical trial. JAMA Intern Med. 2016;176(7):921-927.
Short Take
Topical NSAIDs Effective for Back Pain
Using ketoprofen gel in addition to intravenous dexketoprofen improves pain relief in patients presenting to the emergency department with low back pain.
Citation: Serinken M, Eken C, Tunay K, Golcuk Y. Ketoprofen gel improves low back pain in addition to IV dexkeoprofen: a randomized placebo-controlled trial. Am J Emerg Med. 2016;34(8):1458-1461.