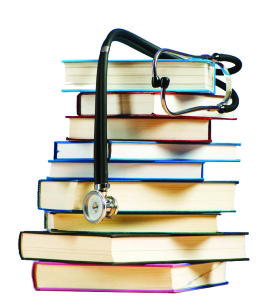 Clinical question: What do patients experience during hospitalist service handovers?
Background: Service handovers contribute to discontinuity of care in hospitalized patients. Research on hospitalist service handovers is limited, and no previous study has examined the service handover from the patient's perspective.
Study design: Interview-based, qualitative analysis.
Setting: Urban academic medical center.
Synopsis: Researchers interviewed 40 hospitalized patients using a semi-structured nine-question interview regarding their attending hospitalist service change. The constant comparative method was used to identify recurrent themes in patient responses. The research team identified six themes representative of patient concerns during service change: physician-patient communication, transparency in communication, hospitalist-specialist communication, new opportunities due to transition, bedside manner, and indifference toward the transition.
Authors used the six themes to develop a model for the ideal service handover, utilizing open lines of communication, facilitated by multiple modalities and disciplines, and recognizing the patient's role as the primary stakeholder in the transition of care.
Bottom line: Incorporating patients' perspective presents an opportunity to improve communication and efficiency during hospitalist service transitions.
Citation: Wray CM, Farnan JM, Arora VM, Meltzer DO. A qualitative analysis of patients' experience with hospitalist service handovers [published online ahead of print May 11, 2016]. J Hosp Med. doi:10.1002/jhm.2608.