For patients in the bundles for coronary artery bypass grafting and acute myocardial infarction treated with PCI, only about 10% of the total spend goes to post-hospital services. For these, it might be more effective to focus cost reductions on other things.
Each organization will need to make its own decisions regarding where to focus cost-reduction efforts across the bundle. For many of us, that will mean moving away from a focus on traditional hospitalist-related cost-containment efforts like length of stay or pharmacy costs and instead looking at the bigger picture, including use of post-hospital services.
Some Things to Watch
I expect there will be a number of side effects of these payment models that hospitalists will care about. Doctors in different specialties, for example, might change their minds about whether they want to serve as attending physicians for "bundle patients." One scenario is that if orthopedists have an opportunity to realize a significant financial upside, they may prefer to serve as attendings for hip fracture patients rather than leaving to hospitalists financially important decisions such as whether patients are discharged to a skilled nursing facility or home. We'll just have to see how that plays out and be prepared to advocate for our position if different from other specialties.
Successful performance in bundles requires effective coordination of care across settings, and I'm hopeful this will benefit patients. Hospitals and skilled nursing facilities, for example, will need to work together more effectively to curb unnecessary days in the facilities and to reduce readmissions. Many hospitals have already begun developing a preferred network of skilled nursing facilities for referrals that is based on demonstrating good care and low returns to the hospital. Your hospital has probably already started doing this work even if you haven't heard about it yet.
For me, one of the most concerning outcomes of bundles is the negotiations between providers regarding how an upside or penalty is to be shared among them. I suspect this won't be contentious initially, but as the dollars at stake grow, it could lead to increasingly stressful negotiations and relationships.
And, lastly, like any payment model, bundles are "gameable," especially bundles for medical diagnoses such as congestive heart failure or pneumonia, which can be gamed by lowering the threshold for admitting less-sick patients to inpatient status. The spend for these patients, who are less likely to require expensive post-hospital services or be readmitted, will lower the average spend in the bundle, increasing the chance of an upside payment for the providers. TH
---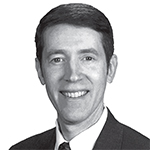 Dr. Nelson has been a practicing hospitalist since 1988. He is co-founder and past president of SHM, and principal in Nelson Flores Hospital Medicine Consultants. He is co-director for SHM's "Best Practices in Managing a Hospital Medicine Program" course. Write to him at [email protected].